2022 Brings New Models of Golf Equipment — Drivers, Fairway Woods, Putters and Balls
With the PGA Show taking place at the end of January and a majority of the major OEM (Original Equipment Manufacturers) such as Callaway, Titleist, FootJoy, Odyssey Putters, TaylorMade, PXG, Tour Edge, and Wilson Golf not attending or exhibiting, there are still plenty of new products coming to market.
The following are the high profile products that are being marketed and will be seen in upcoming marketing and advertising plans via TV, print, email, and social media outlets.
Callaway: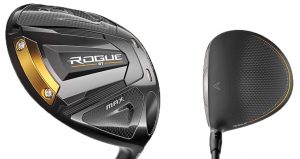 Here is the new Rogue Family of Drivers, Fairway Woods, Irons, and Hybrids. The Company also announced their new Chrome Soft Golf Balls, and Odyssey Putters led by Tri-Hot 5K and Eleven.
The new Rogue ST Drivers represent a breakthrough in driver performance. Callaway's industry-leading innovations, including their Tungsten Speed Cartridge, Jailbreak Speed Frame, and an A.I. designed Flash Face are engineered for maximum speed with exceptional levels of forgiveness. Also, Abraham Ancer and Yuka Saso have joined Callaway Golf.
Callaway's brand new Rogue ST Woods family is crafted uniquely for maximum speed and forgiveness. A brand new A.I. designed Flash Face, alongside a new Tungsten Speed Cartridge and Jailbreak Speed Frame, are key innovations that make each member of the Rogue ST family great for club fitters.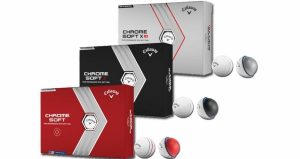 Then, there are the new Precision Technology Chrome Soft, Chrome Soft X, and Chrome Soft X LS Golf Balls. Precision Technology creates Callaway's fastest speeds, tightest dispersion, and unparalleled performance.
Since Callaway made a major investment to upgrade their ball making facility, they are better able to control manufacture from start to finish and this shows in the new Chrome Soft ball series, each of which also has a new core formulation and cover pattern.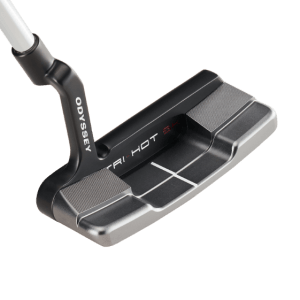 Odyssey developed Tri-Hot 5K with an audacious goal, to introduce a new blade putter construction that outperforms a mallet, in a classic shape that the best players on TOUR love. They've moved the CG positioning forward and leveraged new materials in ways that have never been realized in a putter.
Odyssey Eleven combines the legendary White Hot insert, still the #1 insert on Tour, with our major-winning Stroke Lab shaft to improve the consistency in your stroke. This unique head shape delivers the outstanding MOI properties that you would expect from a mallet. However, this shape uniquely combines a more forward CG positioning that delivers the tight dispersion of a blade for putts that stay on line.
www.callawaygolf.com     $399.99
TaylorMade:
TaylorMade Stealth Driver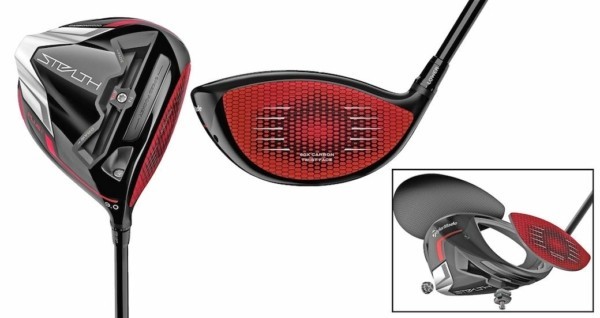 Departing from industry-standard titanium, TaylorMade engineers have turned to carbon for use on the face of their drivers. More specifically, 60 layers of strategically arranged carbon fiber sheets are used to optimize energy transfer so each Stealth driver is prepared to push your long game to new limits. Usually, carbon fiber will not hold up when used in a driver, but with these 60 layers, it will withstand the forces generated by the impact of a driver and ball.
To create a texture on the face, a layer of polyurethane is applied which also has score lines to control spin when conditions are wet. And even though they were able to increase the face size because carbon fiber weighs less than titanium, the saved weight was repositioned to improve Stealth performance.
XXIO:
XXIO has introduced the all- new XXIO X Driver, XXIO 12 and XXIO 12 Ladies family of clubs.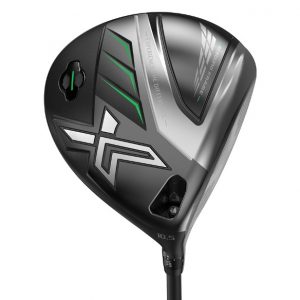 One of the new technologies featured across XXIO 12 is ActivWing, which stabilizes the clubhead and helps square up the face angle at impact to consistently hit the sweet spot increasing ball speed for maximum distance. In-house testing data showed that XXIO 12 with ActivWing delivered a 17% tighter impact pattern on average than previous generations without it.
Also, XXIO introduced the all new XXIO X. The new XXIO X officially launches in North America on Feb. 11, 2022.  $699.99
A skilled player with a strong swing stands to benefit greatly from XXIO's unique lightweight designs. XXIO X stands apart as woods and irons that pair easily with a golfer's  natural speed to enhance distance and accuracy beyond what you thought possible.
"XXIO X has the DNA of every XXIO product – lightweight and easy to swing. However, it's tuned to the more accomplished player," said Brian Schielke, General Manager at XXIO. "More compact irons, lower spinning woods, and stiffer shafts make X a great choice for better players looking to increase their speed and experience the benefits of XXIO."
Featured across the entire line of XXIO Drivers, Fairway Woods, and Hybrids, ActivWing improves aerodynamics at the start of the downswing to stabilize the clubhead and tighten up the impact pattern.
The all-new XXIO Rebound Frame and Flat Cup Face enables the new X line of clubs to effectively transfer energy into the golf ball at impact with remarkable levels of power and efficiency. Rebound Frame consists of four alternating layers of stiff and flexible zones that, when activated at impact, enhance overall COR. Meanwhile, the Flat Cup Face flexes significantly at impact for even more power and distance.
With the new X Irons, skilled players will feel free to attack the pin with confidence. These irons feature a new high-strength steel face plate, laser micro milling for optimal spin consistency, loft specific grooves, and a V-Shaped sole for a pure feel on every strike.
XXIO Rebound Drive Golf Balls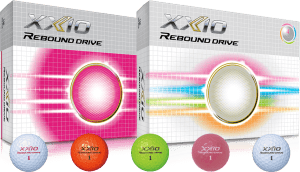 The new XXIO Rebound Drive golf balls provide the versatile performance that golfers demand to handle every situation out on the course.  These golf balls feature XXIO's proprietary Rebound Frame Technology, which interposes areas with high and low rigidity to produce just the right amount of flex for higher initial ball speeds along with a pure feel at impact. It incorporates distance, feel, spin, and all the performance needed in one new golf ball offering from XXIO.
XXIO X Pricing: $699.99 for XXIO X Driver, $399.99 for XXIO X Fairway Woods, $299.99 for XXIO X Hybrids, $199.99 for individual steel irons/$224.99 for individual graphite irons, $1,199.99 for six-piece steel set/$1,349.99 for six-piece graphite set U.S. Retail Launch Date: February 11, 2022 XXIO Rebound Drive Golf Balls Pricing: $49.99 Colors: Premium White, Lime Yellow, Premium Pink and 4 Color Pack (Premium Pink, Lime Yellow, Orange, and Ruby Red) U.S. Retails Launch Date: February 11, 2022.
Vokey SM 9 Wedges: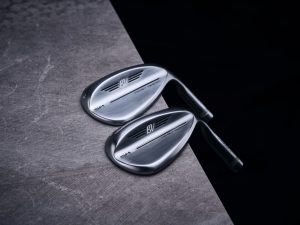 Master Craftsman Bob Vokey and  Vokey Tour Rep Aaron Dill, working alongside Vokey's team of engineers, have spent the last two years designing prototypes and testing them with the world's best players, pushing forward in their relentless mission to craft better performing and better feeling wedges.
They have designed another scoring weapon – the SM9 which already has a win with Cameron Smith in Hawaii.
$149.00    www.titleist.com
Srixon:
Srixon introduces two new ball models for 2022:
The new Sixth Generation Q-STAR ball: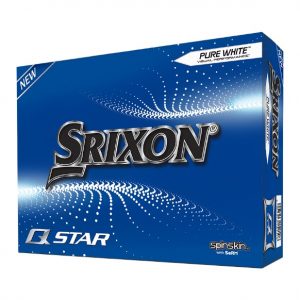 The Q-STAR is a premium, 2-piece Ionomer covered ball with a lower-compression (72) golf ball that delivers superior, balanced performance for golfers who demand exceptional distance, feel and greenside control.
It features a new FastLayer Core that delivers exceptional feel and ball speed. With having lowered the compression, the golfer can expect superior flight on low-lofted clubs.
This golf ball features Srixon's SpinSkin with SeRM, a durable coating on the thermoplastic urethane cover that digs deep into wedge and iron grooves at impact for optimal spin and control.
A coating with flexible molecular bonds digs deep into Wedge and Iron grooves, maximizing spin for more control and more stopping power.
Q-STAR delivers game-changing innovation to help you hit longer and straighter shots. The all-new Q-STAR golf offers tour technology at a great value.
The 338 Speed Dimple provides less drag and more lift, and boosts overall distance and accuracy even in the toughest wind conditions.
Available in White or Yellow
$27.99 dozen           
Srixon's All-New Z-STAR DIAMOND ball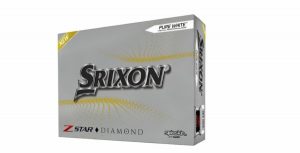 Like the Z-STAR XV, the Z-STAR DIAMOND produces really good ball speed and distance. But thanks to a slightly thicker cover, the Z-STAR DIAMOND features exceptional spin and control on approach shots.
With a blend of greenside control and long-game distance, the new Z-STAR DIAMOND also delivers the unique benefit of increased spin on long and mid-iron shots. The Z-STAR DIAMOND is the ideal ball for high-speed players looking to hold the green from anywhere on the course.
The foundation of the Z-STAR DIAMOND is the FastLayer Core, which is soft at its center and firm around its outer edge. That duality provides speed and great feel so everyone can play with more confidence and distance.
As with the QStar ball, the ZStar DIAMOND also features the Spin Skin with seRM technology.
$44.99 dozen               www.srixon.com
Whisker Shoe Laces
Really? Yes indeed.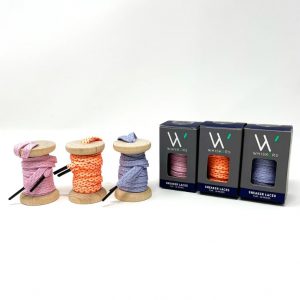 Whiskers Enters U.S. Golf Market with Array of Color Pops, Cool Patterns on Shoelaces
Whiskers has launched men's and women's premium golf-specific shoelaces in nearly 20 color pops and unique patterns, expanding beyond its immensely popular bespoke laces for sneakers, casual and dress shoes, and boots.
The Made-in-the-USA golf laces coordinate in style and color with famous golf footwear and apparel brands as well as palettes of college and professional sports teams.  Made of ultra-durable poly-nylon tech weave with high-grade aglets, they are available in classic and athletic profiles, flat and oval shapes, and 30- to 45-inch lengths.  Best sellers include navy and light blue, orange and white, berry and black, green and blue, and purple and pink.  A pair is $15 and a set of five is $60.
The company's entry into the $84B golf economy is timely and massive.  Through August 2021, golf rounds are up 11.3% over 2020, with millennials – who especially relish self-expression – representing one of the fastest growing golf segments.  Sales of golf equipment, apparel and accessories rose 37% over the same 12-month period.
Golf style trends also align with the company's mission to create a Whiskers "movement" and its vision to become the world's most iconic, inspirational, aspirational and ubiquitous premium golf lace and accent brand.  Golfers are paying more attention to how they look, supported by a new crop of young, causal Tour players and influencers injecting tremendous fashion energy into the golf landscape.  Easing of traditional dress codes at country clubs also contributes to Whiskers' market opportunity. $39.99 as shown.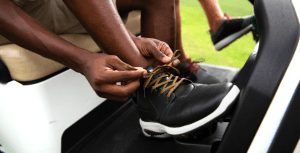 In addition to a robust e-commerce business, programs underway include a seamless ordering portal for golf shops; special edition socks around major tournaments and other events; presence on the feet of PGA and LPGA Tour players; and collaborations with golf footwear and apparel brands.
The brand is uber-popular as evidenced by rave reviews from major fashion and lifestyle media, as well as customer testimonials.  Widely recognized as a "here-to-stay trend," Whiskers' laces are becoming collectors' items and are available on scores of websites, select specialty shops and at www.whiskerslaces.com.
Whiskers also manufactures statement-making golf socks in various colors and designs which merchandise superbly with its golf laces.  The substantially growing annual global sock market is forecast to reach $24B by 2025.
Sacks Parente Putters:
The Series 99 "Anser Style" putter has a maximized face-forward Center of Gravity (CG) engineered to give you a better stroke, better ball roll, better distance control and fewer three putts.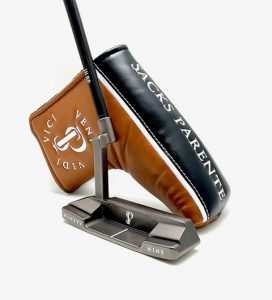 The Series 99 was developed in collaboration with PGA Tour professionals to deliver a better feeling Anser style putter for tour use. Many professionals have to add lead weight tape to their putters, searching for feel, and the 99 delivers extreme feel without over weighting the putter head.
This putter is CNC milled from solid carbon steel, formulated by their engineers, to deliver a feel, ball roll and distance control unlike any "Anser" style you have tried. The GUN METAL finish looks amazing. Like all Sacks Parente putting instruments, the 99 has patented ULTRA-LOW BALANCE POINT TECHNOLOGY  and this putting instrument, like all their putters, will naturally IMPROVE your stroke and your score.
Contributing to an overall spectacular improvement to your putting, besides your stroke, the shaft and the Ultra-Light ULBP grips are major contributors to your putting prowess and putts per round decline.
As it would take at least two full pages to cover all the brilliant facets to this putter, spend the time on their web site.
Since I started using the 99 "Anser Style", I am looking at getting closer to 19 putts per round – that's how really great this putter performs.
From $349.99                              www.sacksparente.com
www/facebook.com/PGTAA to see all the latest mental strategies and equipment reviews. He is a member of the Golf Writers Association of America and serves both as a Consultant and Mediator to the golf industry. He is also the author of numerous books, including "333 Best Web Sites for Golfers" and his previous book, "How to Build Business Relationships through Golf", is still in the Top Ten Golf Business Book's best seller list. His latest book, "The Right Mind for Golf", is now in its 11th reprint is available directly on the www.PGTAA.com web site or at the Torrey Pines Golf Course shop. In the works is "The Right Mind for Putting", due out in early 2022.
He can be reached at drlotz@cbsgolf.net