By PGTAA Member Dr. Patrick Cohn
What are the most important factors you can control to perform well in competition?
The answer is focus, effort, preparation, emotional reactions, and attitude. Those five factors are the only aspects of performance that you can control.
When you try to control aspects of performance outside of your direct control, you become worried and take your focus off performing in the moment.
Take for instance the following...
* In gymnastics, you do not have direct control over your score, the equipment, and conditions of the competitive arena.
You do control your focus. You can choose to either immerse yourself in your routine or focus on the fear of making a mistake.
You are also in control of your effort. You can choose to go for it or hold back slightly and play it safe.
* In baseball, you do not have direct control over balls, strikes or the score.
You control your thoughts and your approach to the game. You control your emotional reaction to bad calls. You control your attitude, the way you see yourself as a player.
Being your best requires comprehensive preparation, full effort, laser focus, emotional control, and a healthy perspective. Attending to these aspects of your game lead to peak performance.
For example, soccer player Ollie Watkins, who plays for Villa of the Premier League, focuses on his effort during matches, not his statistics.
Even though Watkins has scored eight goals in 18 appearances, he prides himself on his effort during matches.
WATKINS: "As soon as I go on the pitch, the number one thing should be to work hard, and don't leave anything out on the pitch. I feel that's what I do to help. Goals and assists are a bonus, so I just try and run as much as I can and bring something else to the team."
When you are fully immersed in the game, you are not overly focused on potential outcomes.
When you pay attention to your effort, you are not worried about extraneous distractions that disrupt your game.
The importance of staying focused on controlling "what you can control" is super important for athletes. Focusing on aspects you can control negates hundreds of potential internal and external distractions.
Maintaining a strict focus on what you can control reduces worry, anxiety, and pressure.
Without the added weight of pressure, you can put your maximum effort and focus into your competition and performing at your peak.
How to Focus Your Best for Peak Performance:
Effort and focus have significant impact on performance. The effort and focus you put forth can dictate your performance...
To compete with full and consistent effort and focus, rank your effort from 1-10 after each performance, one being the least amount of effort and 10 indicating maximum effort.
Also rate your focus from 1-10, 1 being highly distracted and 10 being fully immersed in the moment.
When you monitor these two mental skills, you will be more conscious of competing with high effort and focus. Self-monitoring your mental game will help you make better decisions in the next performance.
Mental Training for a Competitive Edge
888-742-7225 | 407-909-1700 (local)
www.peaksports.com
...

See More

See Less
News you can use:
TaylorMade Golf has been sold to the South Korean investment company Centroid.
TaylorMade Golf again has changed hands, with KPS Capital Partners striking a definitive agreement through an affiliate to sell the club maker to South Korean-based private equity firm Centroid Investment Partners.
Asians are becoming big players in the golf industry with giants such as Miura, Mizuno, XXIO, Honma, Graphite Design, Mitsubishi, Fujikura, Epon, ONOFF, and Vega.
...

See More

See Less
GOLF EQUIPMENT SALES/CLUB FITTERS – ALL LOCATIONS
PGA Superstore - Our Golf Equipment Sales and Master Fitters are responsible for ensuring a positive experience by working directly with our customers to find the best clubs to help them improve their golf game. As the leading specialty golf retailer and one of the fastest-growing specialty retailers, we are dedicated to hiring selfless team players from different backgrounds to influence the growth of our organization.
SALES REPRESENTATIVE
Duca del Cosma , the luxury European golf footwear brand that combines stylish Italian designs with top-quality materials and expert handcrafting, announced today that the company is actively recruiting sales executives in particular territories within the United States and in Canada.
Visit thegolfwire.com/jobs/ to see what other golf positions are available.
...

See More

See Less
Golf Jobs DISCLAIMER NOTICE: Reliance upon any information contained in a job posting on The Golf Wire shall be at...
Essential Tools to Catapult your Teaching Business to Higher Revenues
The PGTAA has arranged discounts for you should you avail yourself to our preferred vendors.
PGTAA Endorsed Products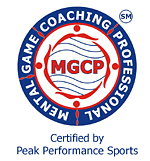 Become a Golf Mental Coach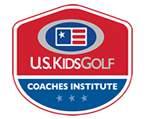 Increase you credibility & income
Specializing in kids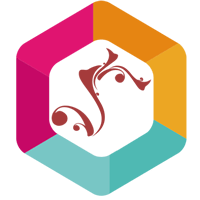 Web Design | SEO | Online Marketing
For great website design and maintenance

Golf Analysis Video

Booking System, Organizer, Management System & Training Diary
Special PGTAA pricing for all your teaching & training aids.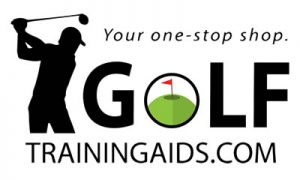 PGTAA
PROFESSIONAL GOLF TEACHERS ASSOCIATION OF AMERICA
ADDRESS
P.O. Box 912
La Quinta
CA
92247
CONTACT
Phone: 760.335.0600 | Whatsapp: 760.574.7676
FAX: 1.760.406.9898
Toll Free: 1.888.90PGTAA
https://www.pgtaa.com
OTHER INFORMATION
If you have a Smart Phone, download WhatsApp. Calls are free worldwide. Use 760.574.7676
Please use the form below to contact us with questions.