The question you have been asking yourself. Read Golf.com's just released article by Rachel Bleier. ... See MoreSee Less
By PGTAA member Dr. Patrick Cohn

What three mental components contribute most to playing your best golf?

Quite simply, the three most impactful to peak play are focus, focus and focus!

Bad shots, meltdowns, slumps and under performance are caused by a lack of focus or a misplaced focus.

If you cannot stay on task and regroup, you will not be able to play on with a calm mind.

A golfer who completed our Golf Mental Game Survey asked a common question:

"When I make a bad shot, how do I put it behind me fully and make a good shot next?"

Hitting a bad shot is not the problem. Have you ever played a round of golf without hitting a bad shot? No! Have you ever watched another golfer play a mistake-free round? No! Bad shots are part of the game.

Somehow, bad shots can stick around in your head for several holes or even the entire round. You can see images of yourself unraveling even before it happens.

You can feel the anxiety build. Your heart is pounding out of your chest. Already, you have several distractions competing for your attention. When you are focused on negative images, you cannot focus on setting up your next shot.

When you are focused on the feeling of anxiety, you cannot immerse yourself in the current shot. When you are focused on the last shot, you cannot focus on how you want to hit the current shot.

Putting the shot fully behind you requires you to focus forward. In other words, what do I need to do, how will I do it and when will I do it?

Focusing was the mental edge that Bryson DeChambeau needed to earn his first Master's tournament victory at the 2020 US Open.

Towards the end of his first round, DeChambeau displayed a moment of frustration exclaiming, "These greens suck. They're so bad."

So how did DeChambeau go from frustrated and tied for 14th place after Round One to carding a 3-under 67 and winning his first major championship? The difference lies in DeChambeau's ability to focus or, more specifically, refocus.

DeCHAMBEAU: "On 9 was when I first thought, 'OK, this could be a reality.' I made that long eagle putt and shocked myself making it, too. I thought to myself I could do it, and then immediately after I said, 'Nope, you gotta focus on each and every hole.' I just kept telling myself 'Nope, we've got three more holes, we've got four more holes, we've got five more holes.' Whatever it was, I just had to keep focused, make sure I was executing every shot the best I possibly could."

As you can see, your focus is a choice. To be in charge of your mental game, you must make a conscious choice to focus on your strategy, preshot routine or something that keeps you grounded in the present.

If get off task, you're responsible for refocusing attention to what matters: the current shot.

How to Refocus After a Poor Shot:

Start be being more aware of your triggers or mistakes that get your upset during the round.

What's the expectation you have about that bad shot? "I should never three putt from 20'." Replace with: "Even the best golfers three putt. I'm still a good putter."

Let go of the expectation that leads to your emotional turmoil. Remind yourself: "That shot is over. Let's get back on track. Focus."

Take control of your reaction to mistakes. You have the ability to choose how you respond to mistakes. Make the right choice! ... See MoreSee Less
Introducing the New CNCPT Irons – Engineered by Titleist

Rare Supermetal Face Technology Delivers Unprecedented Performance in CP-02, CP-03 and CP-04 Models

An exceptional engineering journey by the Titleist Golf Club R&D team – to discover the most satisfying ball-striking experience imaginable – has led to the new series of CNCPT by Titleist irons.

For Titleist engineers, CNCPT represents an ongoing challenge to redefine what's possible. CNCPT provides them the freedom to pursue manufacturing and material technologies the game has never seen – regardless of cost – in the mission to deliver a level of performance that nothing else can match.

The latest realizations of this process – the new CP-03 and CP-04 irons – have been constructed from exotic high-performance materials that can take up to eight months just to source. Each part has been forged and cast to the extreme limits of precision, yielding a strike that generates supreme ball speed with ideal launch and unparalleled forgiveness:

• CP-03 provides an astonishing balance of power and control in a progressive midsize muscle back profile;

• CP-04 advances the original CP-01 design, delivering ultimate speed with enhanced accuracy in a player's improvement head shape.

They join the superior blade-size performance of CP-02 in the new CNCPT series – available for fittings beginning today, Sept. 24.

CNCPT PERFORMANCE & TECHNOLOGY
Every CNCPT iron is designed and engineered to an inconceivable standard of excellence through the following innovations:

• Forged supermetal L-face insert – the thinnest unsupported, constant-thickness face in golf – produces supreme ball speeds with increased launch (mid to low irons). CNCPT irons are the first club designs to utilize this rare, super strong alloy.

• Multi-material, hollow body design allows for optimized MOI and CG placement in every iron through the set.

• Extraordinary amounts of high-density tungsten weighting – making up nearly 50 percent of the total head weight in the lower lofts – provide precise sweet spot calibration and greater clubhead stability. At least 100 grams of tungsten on average (mid to low irons) is used in each iron to produce the most generous and forgiving impact possible.

"CNCPT is the dream project for our engineers," said Marni Ines, Titleist Golf Club R&D's Director of Irons Development . "We're on the journey to not only design the ultimate iron – but actually figure out how to make it. We've made a huge leap forward with the discovery of this supermetal alloy – the material is so strong and resilient that we're able to forge iron faces even thinner than we once thought possible. It's difficult to obtain and extremely challenging to implement into the manufacturing process, but the benefits to the overall construction in terms of ball speed, launch, distance and trajectory are just astounding."

CNCPT MODELS

The CNCPT series is designed to allow players to construct their ideal blend of irons using any of the three models. The look, feel and performance of each iron provides a seamless transition in any combination:

CP-02: Superior performance with a blade size and feel

Progressive muscle back profile
Minimal offset
Average of 113g tungsten per iron (3-8)

CP-03: Astonishing balance of power and control

Progressive midsize muscle back profile
Minimal offset
Average of 104g tungsten per iron (3-7)

CP-04: Ultimate speed with enhanced accuracy

Progressive midsize profile
Moderate offset
Average of 100g tungsten per iron (4-7)

FITTINGS & AVAILABILITY

Golfers can experience the performance of CNCPT by Titleist irons by attending a Titleist Fitting and Trial event (including Titleist Thursdays), being held at locations nationwide. To find an event, or book a CNCPT fitting with a Titleist Product Specialist, golfers can visit www.titleist.com/fitting/appointments.

CNCPT by Titleist irons are available for fittings and custom order beginning Sept. 24. MAP $500/club.


ON THE WEB

Titleist.com: www.titleist.com/golf-clubs/irons/cncpt ... See MoreSee Less
Titleist CNCPT Golf Irons | Titleist
Three unprecedented iron designs from Titleist that stand as a testament to the power of grand ambition. Engineered to produce higher launch, greater distance, and the most generous impact possible. C...
Essential Tools to Catapult your Teaching Business to Higher Revenues
The PGTAA has arranged discounts for you should you avail yourself to our preferred vendors.
PGTAA Endorsed Products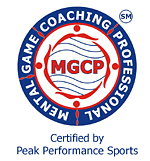 Become a Golf Mental Coach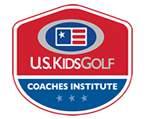 Increase you credibility & income
Specializing in kids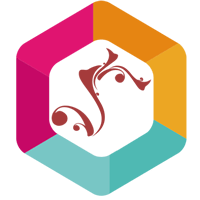 Web Design | SEO | Online Marketing
For great website design and maintenance

Golf Analysis Video

Booking System, Organizer, Management System & Training Diary
Special PGTAA pricing for all your teaching & training aids.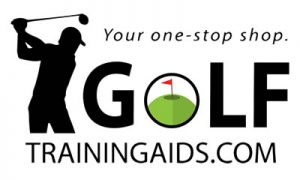 CONTACT US
PGTAA
PROFESSIONAL GOLF TEACHERS ASSOCIATION OF AMERICA
ADDRESS
P.O. Box 912
La Quinta
CA
92247
CONTACT
Phone: 760.335.0600 | Whatsapp: 760.574.7676
FAX: 1.760.406.9898
Toll Free: 1.888.90PGTAA
https://www.pgtaa.com
OTHER INFORMATION
If you have a Smart Phone, download WhatsApp. Calls are free worldwide. Use 760.574.7676
Please use the form below to contact us with questions.