TESTIMONIALS
November 11, 2019
To Barry,
 I found the course to be very thorough and complete.  
With the information provided I was able to not only advance my understanding about the entire game of golf but also my understanding of the nuances of golf physics improved dramatically. 
I am very confident I can teach others how to play golf with the information the course provided. 
Your book and the Right Mind for Golf Reminder Card provided me great insight for my own game and will help me as I help the next generation of golfers.  
I just want to say how much I appreciate the things you have done to make this possible for so many golfers and to grow the game with the love you have for it, you should be commended. Its my pleasure to be a part of making golf great and to continue to grow the game. 
Once again, Thank you and may this game bring you all the dreams you have for life, you deserve it.
I am very satisfied with the course and very thankful for this opportunity. 
Sincerely,
Jai Win Hale
August 21, 2019
I always knew that I need to take my game to the next level and take golf a step higher. After researching online and having spoken to several organizations and associations, the choice was easy. The PGTAA is really the "Harvard" of professional golf teacher certification.
Dr. Lotz was ALWAYS available to answer all my questions. I learned so much from this course and him personally and the results are starting to pay off. My confidence is at its peak level as the PGTAA's course covered simply EVERYTHING I needed. My students are definitely benefiting from my acquired knowledge provided by the PGTAA. There are so many good teachers out there but it's always good to have an accredited licensed coach from a prestigious institution like the PGTAA.
Ricky Daker
August 10, 2019
I have to admit, I wasn't sure that I wanted to ever become a professional teacher but
your course material has in every way helped my own golf game. My knowledge and
ability to calm myself and enjoy the game that much more is a direct reflection
of your material.
I want to thank you for your help thus far and I'm really excited to continue my journey with the PGTAA personally and as a professional teacher. I finally saved up enough money to quit my day job and devote the time needed to making golf my new career path both as a player and as a teaching professional.'
Kurt VanDeMark
May 7, 2019
One of my star students, Abigail, is a star of the future.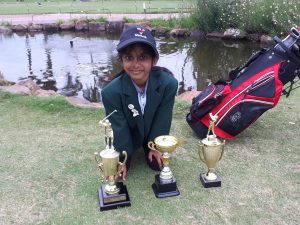 Abigail 6 years old
SA kids champion under 8
All African international challenge champion 2018
Best pee wee swing in the world 2018
All made possible by the fine training I received from the PGTAA!
Lionel Wearne, PGTAA
lionelwearne@gmail.com
November 17, 2018
"I've been playing golf for 35 years and am keen to share my knowledge and love for the game with a new generation of golfers. Becoming a PGTAA Teaching Professional allows me to do just that. The course content is as wide as it's deep, is thought-provoking, requires many many hours of dedicated study and the examination is tough … but ultimately it 's worth the effort and the excellent course material will be something I revisit again and again.
The support throughout from Barry and the team is of a constantly high standard and taking this course has given me the tools, the knowledge and most importantly the confidence to begin a new phase of my life doing something I love. Thank you PGTAA".
Best regards,
Simon Heath – Class A PGTAA Master Teaching Professional
sch3107@gmail.com
November 15, 2018
Thank you, Dr. Lotz, for helping me achieve a lifelong dream at 58. The last two years since becoming a PGTAA certified instructor have been incredible. I could not have done this without you and the PGTAA.
Mark Hammons
mh@lbgolfmanagement.com
General Manager/ Head Golf Professional
Las Barrancas Golf Complex, Yuma, AZ
August 22, 2018
I was a high school golf coach at 3 different high schools in Texas. I attribute my success for being nominated as "Golf Coach of The Year" to being a certified Class A PGTAA graduate and instructor. My daughter Kelsey was also coached by me and won high school state championship in high school and played 4 years on a golf scholarship at NSU.
Jim Kirkpatrick <jimkirk58@yahoo.com>
Wednesday, August 15, 2018
With my PGTAA certification, I'm doing very well.  Slammed everyday with lessons and I have students scheduling 1-2 months in advance.   I'm teaching junior summer clinics and each week I've had up to 20 kids per class. I'm teaching two classes at the college for golf. I have a good amount of kids on the high school golf teams. Each week I'm booked from 8:30-3:30.  It's great. I never thought I'd be in this position.
Shane Leizear  – shaneleizear@aol.com
July 15, 2018
Dear Barry,
I want to express my appreciation and gratitude for the opportunity to take the PGTAA teaching certification to help me build my golf teaching career. I learned quite a lot while studying your comprehensive materials especially answering the comprehensive written examination.
I also appreciate your book, "Success Secrets for Marketing Yourself as a Golf Teacher" which includes useful tips and strategies to position myself for success; this book will be most helpful. From a player's perspective, I most enjoyed your book "The Right Mind for Golf". The concept of "breathing through your eyes" is an especially useful one for me. And, of course, the book "Training for Epic Golf" is full of excellent strategies to help get the most out of a committed golfer's potential.
I hope you are having a great year and I look forward to further developing my teaching career thanks to your PGTAA certification program.
Scott Hacker
PGTAA Golf Professional
ScottHackerGolf@gmail.com
March 7, 2018
Dear Barry,
I just wanted to let you know that I have just begun the position of the assistant golf coach for the women's golf team at Kutztown University of Pennsylvania.
The PGTAA training was instrumental in my obtaining this position at the University.
Thanks for what you do.
Regards,
Glen McCartney
mccartney.glen@gmail.com
February 18, 2018
Barry,
I wanted to share some exciting things that have been happening lately.
I take my PGTAA certification very seriously and it has always been my mission to share my passion, knowledge, and skills in as many different ways as possible.
Two recent things that I wanted to share with you are, the attached letter is from Kevin Long with The First Tee Fort Worth about my classification as a certified life skills coach.   This gives me the ability to share my passion with young people and inspire a new generation to not only love golf, but to be stronger individuals.
Also, this month at the GIS in San Antonio I was honored to be named Superintendent of the Year for 2017 by Turfnet/Syngenta.  This award is a great honor for me and helps me to spread my passion for golf and leadership into the industry professions.
I just wanted to share these accomplishments with you in order to express my gratitude for what the PGTAA, and you, have enabled me to do.  We need more positivity in this world and teaching through golf allows me to contribute to this.
Best Regards,
Jorge Croda
jorgecroda@yahoo.com
November 12, 2017
Dr. Barry Lotz
Here is my official signature page, thanks again for your wonderful course and instruction. I am now the Director of Golf at Gatineau Golf & Country Club.
Dino Payer
Director of Golf / Directeur du Golf
LE CLUB DE GOLF GATINEAU | THE GATINEAU GOLF & COUNTRY CLUB
Détenu et exploité par/Owned and operated RICHCRAFT | Group of Companies
160 rue du Golf, Gatineau, Québec, J9J 0R1
directorofgolf@gatineaugolf.com
T 819.557.4411 x 101 | F 819.685.0200
Follow us : gatineaugolf.com | facebook.com/GatineauGolf | twitter.com/gatineaugolf
Dear Barry,
Today was a very exciting day for me, as I received the PGTAA's blessing to proceed with teaching the game of golf with proper credentials I can be proud of. I want to thank you personally for your guidance throughout the course.
I especially want to inform you that as a result of my extensive study throughout the program, I received an apparently unavoidable and much-welcomed residual aspect which I had not initially given thought to. I'm referring to the course's effect on my own golf game.
It seems that I have become "self-instructing" to the point where I have taken a few strokes off my game; specifically due to greater consistency in accuracy and ball-striking — in a nutshell, "a better swing". So for that, I also thank you. Tuesday I shot 69 on my par 72 home course. I finally managed the elusive, "shoot your age" thing. I'm 70yoa.
I plan on keeping in touch with you and the PGTAA and please feel free to use any of my writings or information in your testimonials. I'm eager to get started and I promise to not let you guys down.
Respectfully yours,
James R. Carpenter, Jr.
Silsbee, TX
James R. Carpenter, Jr.
Greetings,
My name is Dade McDermott and I am a PGTAA Class "A" Master Teaching Professional.
I was certified in June 2006 and landed a head teaching job literally the day I was certified.
This was mind blowing to me, and made me instantly realize how credible and great the
Professional Golf Teachers Association of America is (The PGTAA).
The reason the PGTAA is so great……… is because the leader of the organization is Dr. Barry Lotz,  and everyone who works for him at the PGTAA. They have created a "world class" organization and curriculum that makes it possible for  teachers like myself to reach their dreams in the teaching industry. The PGTAA curriculum is second to none and prepares you for a career in golf with ultimate confidence. I am also an author &  Dr. Lotz has taken the time out of his busy schedule to help me navigate the writing part of the industry,  since he is a successful author of many books and countless articles. Dr. Lotz is highly regarded amongst the biggest names in the game of golf, although he would never tell  you.
When you have someone this successful and professional running your organization how can you go wrong? The PGTAA is the "Harvard of Golf Teaching" just like the online video says. The PGTAA creates expert teachers better than any golf organization in the world, because their focus is 100% on teaching golf & nothing else. Club professionals spend about 10-15% of their time teaching lessons, whereas I have spent 100% of my time teaching golf lessons & clinics in my career.
This makes all the difference and separates us from anyone else because  "experience is the best teacher", and the PGTAA gets you out there "actually teaching all day" not sitting behind a desk "taking credit cards for sweaters and booking tee times all day". Here are the things I have accomplished since joining the PGTAA, and I only am sharing this out of gratitude to Dr. Lotz and the organization because I know it wouldn't have been possible without them.
1. Finished Top 1 % of all graduates in 2006.
2. Became a private contractor at every course I teach  making me my "own boss" and allowing me to pay the facilities I work at a percentage of my lesson income each week or bi-weekly (contact me if this is what you want to do, and I will share how to do it)
3. Got Head Teaching job & named Director of Golf Instruction and Woodbriar CC on Cape Cod the day I was certified on June 5th, 2006.
4. Got hired as the Head Teaching Professional & Director of Golf Instruction at Falmouth Country Club
at the end of 2006 season, a 27 hole championship course on Cape Cod where I taught for 10 years.
5. Won the PGA Extraordinary Teacher/ Citizen Award, and was invited as a V.I.P. guest to the Deutsche Bank Classic in Norton, Ma (Home of the Fed Ex Cup Playoffs) to receive this prestigious award.
6. Hired as the only Master Teaching Professional at the World Renowned Lely Resort Golf & Country Club in Naples, FL  where I currently teach (Naples, Flordia is considered "the golf capital of the world" since there are more golf courses per capita here than anywhere else, and they are all beautiful courses here in Paradise).
I teach at the Flamingo Island Club (designed by Robert Trent Jones Sr.) & The Mustang Club (designed by Lee Trevino). Lely Resort Golf & Country Club  Flamingo Island Club & The Mustang Club ratings are as follows:
Rated   4.5 stars in Golf Digest Magazine ( Flamingo Island Club)
Rated   5 stars in  Golf Digest Magazine ( The Mustang Club)
Rated   "One of Americas Best" Golf Magazine
Rated   " Top 50 Resort Course in America" Golf Magazine
(There is also the beautiful "Classics Course" at Lely Resort which is private and designed by Gary Player.)
7. Authored  the book "No Shanks!" and have many more books and videos to come , and am currently beginning to write articles for "Golf Tips Magazine", one of the leading golf instruction magazines in the country.
8 .  Awarded Top Ten Teacher in the World 2017 by the PGTAA, with the likes of many other famous  teachers in the world (my biggest honor to date, and I am very grateful) .
This is what the PGTAA  and Dr. Barry Lotz has done for me by making this all possible.
If I went with another organization it would have wasted years of my time & talent (since you never get to actually teach) ,  and I'm not sure If I would even be teaching without the PGTAA, because I have seen what happens to these other club pros.  Any aspiring teacher who wants to sign up for the PGTAA should email me at lessons@dademcdermottgolf.com with no hesitation at any time,  as I have mentored
numerous PGTAA prospects and teachers,  and would love to help anyone! If you contact me you will see
that I love paying it forward, and my goal is always "helping others", just as Dr. Lotz and the PGTAA has done for me.
Bottom line is….. the PGTAA is nothing short of a miracle for those who want to be "golf teachers" not just "club professionals". Thanks again Dr. Lotz, you are truly the very "BEST' there is, and the world needs to know the truth.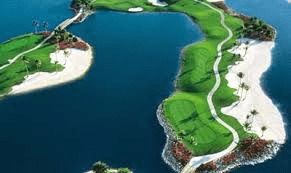 Best Regards,
Class "A" Master Teaching Professional
PGTAA Top 10 Teacher in the World 2017 
PGA Award Winner for Extraordinary Teacher & Citizen
Top 1% of All Graduates

Lely Resort Golf & Country Club
Flamingo Island Club & The Mustang Club
Dade McDermott
The Professional Golf Teachers Association of America,

To succeed at teaching golf, it's important to play well, but more vital to develop the ability to convey the game's nuances to others. Then, you must enroll in a short training program at a recognized golf instruction academy and, in many cases, pass a licensing exam. Certification by the PGTAA versus PGA differs greatly. PGA certification as a Class A Pro includes ALL aspects of the golf industry such as retailing, food and beverage, tournament operations and grounds keeping. Its teaching module is basically a small percentage of the curriculum. For many seeking a career as a professional golf instructor, the majority of information conveyed might be a waste of time and money. The PGTAA Golf Academy Class A Pro curriculum is totally focused on teaching techniques with a strong emphasis on marketing your services and solving student's problems; making them better players and much more comfortable with their games.
In recognition of the industry's growth and the demand for qualified golf pros, the PGTAA golf instruction school was established to provide extensive training to individuals as well as many established golf teachers with years of experience behind them. Aside from the PGA, PGTAA certification is the most highly sought after teaching designation from any golf instruction school. Becoming a PGTAA professional is one of the most important steps you will take during your professional golf teaching career. Becoming associated and certified by the PGTAA enhances one's credibility, fine tunes teaching skills and enhances earning capacity. PGTAA graduates have achieved positions including head professional at private as well as public country clubs, golf schools, driving ranges, golf learning centers, indoor driving ranges, as well as becoming high school and college coaches. Graduates also hold positions as managers of both public and private golf facilities.
Custom club makers have been able to add golf instruction as a new dimension to their businesses, generating additional revenue. For club fitting professionals, enhancing your professionalism with the addition of a PGTAA Master Teaching Professional certification will be a major catalyst in increasing revenue in existing businesses. Dino Payer of Golf Mont Cascades relates, "After I took the PGTAA course I got a job at Mont Cascades Golf about half an hour north of Ottawa, Ontario, Canada. I am now running the golf operations and I am the head teaching Pro. Thanks to your course I am living the dream."   Information on the PGTAA is available at www.pgtaa.com.
Jeff Handy
Hi Barry,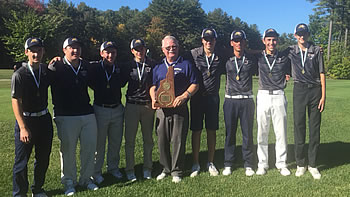 I just sent in my dues for this year and I thought I'd let you know that the High School golf team that I coach won the New Hampshire Div. II State Championship again. We were undefeated this year.
I attached our championship picture. That's me in the middle.
Ken Bourassa. PGTAA Class A member,
I have always thought about pursuing a career in some kind of golf related business. Finding the PGTAA and becoming a Class A Master Teaching Professional by using the information and material provided by you has provided me with the goal of pursuing a lifelong achievement of teaching this great game to all ages and abilities.
Thank you for giving me this opportunity and provide all the material and knowledge needed to move forward with my endeavors.
Thanks Again,
Jesse H. Heller
heller1706@comcast.net
Dr. Lotz,
I was excited to earn my Class A PGTAA Master Teaching Professional Certification and to become a member of the Professional Golf Teachers Association of America. During certification training, I especially enjoyed studying the science and physics of the golf swing. I look forward to the many opportunities that the future will bring.
John W. McCauley
Class A PGTAA Master Teaching Professional
Lexington, Kentucky
jmccauleygolf@gmail.com
I wanted to take time to thank you and the PGTAA for being instrumental in allowing me to pursue a two pronged career in the Golf Industry. I have always thought about teaching young people this great game and receiving my certification opened the door for me to become the Varsity Golf Coach at Scottsdale Christian Academy here in Arizona.
In addition to that being a PGTAA professional was also instrumental in my purchasing a Play It Again Sports franchise where we sell all types of sporting goods including new and used Golf equipment. Needless to say, the Golf section is our main attraction.
Paul Marriott
pmarriottgolf@cox.net
Thanks for the opportunity with PGTAA and all it has to offer. Your program is everything it presents itself to be. I have learned a great deal from the material the course offers.
Less than 2 weeks after receiving my certificate of completion of the PGTAA course, I have an opportunity to teach a golf class at a local Junior College. Also, I have been asked to assist with a junior golf tour in and beyond my local area.
Thank You,
Dana Henson
dana@suddenlink.net
Barry,
Thank you very much for your assistance and guidance in helping me become a Master Teaching Professional.
The teaching materials are complete and provide very useful information that will help any player at any level in improving their game.
I am very proud and excited to represent PGTAA.
Very Honored
Al Montes
Master Teaching Professional
al.montes@golffundamentals.net
Hi Barry,
I can't thank you and the PGTAA enough for my certification as a master teaching professional. I have found over the past few years the PGTAA is well recognized by the many private and public course professionals.
It is a pleasure being a member of such a fine organization.
Personally my clientele has grown each year sine I became a member.
I did not receive my membership card in the mail. Many times mail is lost here in Florida .
Thank you.
Iggy Giangregorio
g344golf1@msn.com
Jeff Cofer – December 14, 2015
I am honored and proud to officially represent Professional Golf Teachers
Association of America.
The course materials as well as the one-on-one customer service was nullus secundus – second to none! And I only dealt with Dr. Lotz for any and all questions which sure made life easier!
It's a dream come true to share something you love and have such passion for!
Head Golf Coach
Linden Hall
PGTAA Master Teaching Professional
spotj@icloud.com
Dear Barry,
Thanks for everything. Very much worth the investment!
John Millich
Hello Dr.Lotz,
Just wanted to thank you again for the opportunity to become a PGTAA teaching professional and to motivate others.
After 2 years in a winter-struck part of the world, I was able to develop a good client base which led to me becoming head teaching pro at an outstanding semi-private club.
I will be implementing my golf academy and shop starting in March (after the snow).
None of this would have been possible if I hadn't my credentials. Thanks a million!
Thanks again. FORE!!!
Johnny Franco Fata
johnny.fata@hotmail.com
I recently accepted a teaching job at Oak Hill Country Club in Rochester New York.
Thank you,
Class A PGTAA Master Teaching Professional.
Lisa Scally
scally.lisa@gmail.com
I would recommend anyone that wants a fantastic career or just wants to learn more about this great game we all love to get certified as as Master Golf Teaching Professional through the PGTAA.
My experience with Dr. Lotz could not have been better. The home study course was a challenging and exciting experience. The course has helped me become a better teacher and the certification will help me with my ultimate goal of teaching our country's wounded warriors and veterans.
As a veteran myself, and having an officer in the US Army, it will be a great pleasure to be able to help our soldiers and their families learn this awesome game and built confidence while doing so.
Thanks again to Dr. Lotz for helping me achieve my goals!
Daniel Flynn
dashfly092006@yahoo.com
February 7th, 2014
Thanks to the PGTAA for an incredible experience becoming a Master Teaching Professional! The program was a lot of fun, learned a ton, and would recommend it to anyone looking to take up Golf Instruction.
The investment of time and money is paying off in a big way in just 2 short days!! I received an Independent Golf Instructor Position at a local driving range immediately after passing the course and already have 3 lessons set up!!
My favorite part of the home-study program was having the ability to work at my own pace. It made the process of learning more enjoyable and laid back. Even though I couldn't wait to hit the books and learn every night after work!
I have a full time job and a family, but I was still able to complete the course in just a couple months!
The video sent as part of the certification was fantastic! I'd recommend watching it over and over to help with playing and teaching! Fabulous swing and teaching tips!
It's rewarding when I tell a friend or family member, "I'm now a Golf Master Teaching Professional!" They always respond with a "WOW, how did you get that!"
I must commend Dr. Lotz for quickly responding to all of my emails with questions. You can tell he has 100% commitment to the program and your progress.
Believe me, if you love golf and want to get into Golf Instruction, take this course!
Huge fan!
Matt Druppel
Master Teaching Professional
drupgolf@yahoo.com
September 21, 2013
Barry,
Hello from PA!
First competitive round for my girls. Linden Hall School, Lititz, PA www.lindenhall.org
I have my written exam done, just trying to find time/players for my playing requirement.
Hope all is well.
Cheers,
Jeff Cofer
Head Golf Coach-Linden Hall
play better-instructor
717.824.2717
spotj@icloud.com
May 9, 2013
Dear Dr. Lotz,
I want to personally thank you for giving me the opportunity to achieve my dream as a Golf Instructor. I am currently working with 5 students this year and several returning from a year before. I enjoyed the process of the Home Study Examination as it allowed me to learn the material in at a leisure pace. When I am not teaching golf, I am busy working on my game and enjoying everything this terrific game has to offer.
I would pleased if you used my testimony as another example of what one individual can achieve with the drive and professional assistance of the PGTAA. I look
forward to continuing with my Golf Career and credit everything to you
and your Association.
Thank you again,
Steve C. Murphy
Phoenix, AZ
smurphy6974@hotmail.com
Hello my name is Stephen Bloss and I am a PGTAA master teaching
professional. The PGTAA is a very knowledgeable course and establishment!
The benefits that you recieve from being a member of the PGTAA are fantastic!
I want to thank Barry Lotz and the PGTAA for helping my career in the golf
industry!!! I would recommend the PGTAA to anyone that wants golf to be a part
of their life…..as a career….and for the love of the game!!!
Stephen Bloss
sblosstitleist@yahoo.com
Dear Barry,
Thank you for giving me the opportunity of writing the PGTAA examination Most of all thank you for convincing me that this was the correct thing to do as you were aware I was already a level 111 certified teaching professional and was not sure whether to pursue my masters in the same direction
I had done a lot of research in the last year and a half, but this exam to me was a real eye opener it's more than just having a good understanding of the golf swing and being able to conduct a lesson. If you want to be a great teacher you also need to have a very good understanding of the mental and club fitting aspects of the game. I will certainly continue to expand my knowledge going forward in these two aspects. Now that I have completed the examination I feel confident in achieving my aspirations of being a great teacher
Thank you for always responding promptly to any questions or concerns I may have had.
Lionel
South Africa
Lionel Wearne
lionel.wearne@pha.co.za
PAUL RODRIGUEZ, THE ORANGE COUNTY REGISTER
Mater Dei's Ollie Martin is the 2012 girls golf coach of the year.
Mater Dei coach, Ollie Martin, a PGTAA graduate, stood on the practice putting green at The Golf Club at Rancho California, staring at the leaderboard on the on a wall of the clubhouse after the WSCGA So Cal Regionals.
His disappointment was easy to see. Two strokes separated the Monarchs from a tee time at the CIF State championship. This was a Monarchs team Martin believed had the talent and depth to win the most prestigious tournament in high school girls golf.
While the Monarchs came up a bit short in reaching their ultimate goal, to get to the WSCGA tournament, they made school history, and for that Martin is the Register's Coach of the Year.
The Monarchs had three future Division 1 players on their roster in 2006 and had a team go undefeated in 2010. Neither could do what the six girls in the postseason roster did this year.
By finishing second in a qualifying tournament at The Legends Golf Course in Temecula, Mater Dei earned spot in the So Cal Championships for the first time in school history.
Senior Marcella Pranovia led the team that day, shooting the low round of the tournament, a 5-under 67. Jamie Harada, Ashley Nguyen and Janneinne Le all posted rounds in the 70s that day to show the real strength of the Monarchs this season — depth. Everyone on the roster had the potential to break 80.
"I am extremely proud and happy of what we were able to accomplish. I knew that we had an outstanding team from the very beginning," Martin said. "They went after a goal. They didn't come up short for a lack of effort or commitment. We started to prepare right from the beginning."
Early in the season, Martin had the Monarchs play a practice round at Mile Square Golf Course, site of the CIF-SS Southern Team Divisional, which set the field for the regional qualifier. Several times after that, the girls on the team came out to Mile Square on their own.
Mater Dei cruised to a 15-stroke victory after four of the six Monarchs who teed off in the tournament finished in the 70s. It's an event that the twice before, but this is the first time that the Monarchs will get rings or a banner hanging in the gym. This season the CIF changed the status of this team divisional, making them official CIF Championships.
"I am most proud of that. They were feeling the pressure because they wanted it bad," Martin said. "That was huge."
Martin takes pride in winning the Trinity League championship, and his Monarchs did it with an undefeated season, their second in the past three seasons. In both those years, the JV team has had a perfect season, too, showing just how deep the girls golf program has become.
Recently, Mater Dei built a practice facility on its campus, complete with launch monitors and a short-game practice area. The coaches also do video analysis of each player's swing. The Monarchs also put the girls through a new workout regimen and try to get them to focus on eating healthy by getting lunches through the nutrition window in the school's cafeteria.
"It was a combination of all that (that contributed to Mater Dei's success). But I am blessed with great assistant coaches, too: Bill Dodge and Derek Uyesaka. And Ed Golka has been there on the JV team. We are very stable," Martin said. "We have a lot of things going for us."
Mater Dei
As a recent graduate of the PGTAA, it seems to me a great privilege and responsibility to pass along a recommendation for the study. The work from home opportunity was a great blessing, giving me the opportunity to not interrupt my busy work schedule while studying the materials on my own time. The comprehensive nature of the materials provided have improved my chances of beginning my golf instruction on a solid foundation. The earning potential I expect is exponentially greater than if I were to try to come up with this system or plan on my own. The support I received from Dr. Lotz along the way, was both helpful and motivational to continue pursuing this goal. Dr. Lotz has responded to every email personally, and for that I am grateful.
For anyone considering this course and what it might mean for your future, I can only say it was the exact right thing for me at the exact right time. I can't promise that for you, but I would suggest it to be true none the less.
Sincerely,
Jim Wilkins
jwilk2204@gmail.com
Hi Barry,
The process of becoming a professional teacher of the PGTAA started for me a few month ago, when a friend of mine told me about the program. Peter gave me the information about his course in San Diego a few years ago and I became curious. I have often thought about to become a golf pro and your home study course gave me the possibility, thanks a lot!
The course material is excellent selected and I have learned a lot by answering the 101 questions. I appreciate your support and your new book. Hypnosis and meditation are also a part of my life and therefore I feel connected to you and the PGTAA in a special way.
All the best for you and greetings,
Ernst Weick
Sports Psychologist
ernst.weick@t-online.de