News you can use:
TaylorMade Golf has been sold to the South Korean investment company Centroid.
TaylorMade Golf again has changed hands, with KPS Capital Partners striking a definitive agreement through an affiliate to sell the club maker to South Korean-based private equity firm Centroid Investment Partners.
Asians are becoming big players in the golf industry with giants such as Miura, Mizuno, XXIO, Honma, Graphite Design, Mitsubishi, Fujikura, Epon, ONOFF, and Vega.
...

See More

See Less
GOLF EQUIPMENT SALES/CLUB FITTERS – ALL LOCATIONS
PGA Superstore - Our Golf Equipment Sales and Master Fitters are responsible for ensuring a positive experience by working directly with our customers to find the best clubs to help them improve their golf game. As the leading specialty golf retailer and one of the fastest-growing specialty retailers, we are dedicated to hiring selfless team players from different backgrounds to influence the growth of our organization.
SALES REPRESENTATIVE
Duca del Cosma , the luxury European golf footwear brand that combines stylish Italian designs with top-quality materials and expert handcrafting, announced today that the company is actively recruiting sales executives in particular territories within the United States and in Canada.
Visit thegolfwire.com/jobs/ to see what other golf positions are available.
...

See More

See Less
Golf Jobs DISCLAIMER NOTICE: Reliance upon any information contained in a job posting on The Golf Wire shall be at...
Pro's Choice Golf Shafts, Inc. announced today that Austin Smotherman, the winner of the Korn Ferry Tour Simmons Bank Open for the Snedeker Foundation tournament held at The Grove in College Grove, TN, was playing a Graphite Design Tour AD IZ-7 X-Stiff flex wood shaft in his TaylorMade Sim2 15° fairway metal wood and a Graphite Design Tour AD DI 85 X-Stiff Hybrid shaft in his TaylorMade Sim Max 19° hybrid. The champion shot a 65, 69, 69, 69 to win the tournament by 3 strokes.
"Congratulations to the champion on his first Korn Ferry Tour tournament victory. It is great to see the performance of Graphite Design shafts support players that result in a win" stated Bill McPherson, Vice President of Sales, Pro's Choice Golf Shafts, Inc.
The Graphite Design Tour AD IZ – "Into the Zone", designed and manufactured at the Graphite Design Japan factory headquarters, has a very stealthy look to it in black with white/orange accents and a sleek new matte finish. The Tour AD IZ shafts are available in 40g R2, R1 and S flex, 50g R2, R, S and X flex, 60g SR, S, X and TX flex, 70g S, X and TX flex and 80g S and X flex.
The Tour AD IZ, like all of the premium Tour AD wood shafts, utilizes premium, aerospace quality 50t carbon-fiber materials in order to deliver the best feeling and performing shaft available to golfers.
The Tour AD IZ shaft has a firm stiffness starting at the handle, and medium center section and a firm+ tip profile to promote a high launch angle and low-ball spin rates. The Tour AD IZ also utilizes TORAYCA ® T1100G carbon-fiber pre-preg with NANOALLOY ® technology in the tip section of the shaft for additional shaft stability, exceptional feel and precise ball control.
Reach out to your local Golf Club Fitting professional and ask about how to get your Driver or Fairway metal wood " Into the Zone" using the Tour AD IZ model of premium Graphite Design graphite golf shafts.
For more information about Pro's Choice Golf Shafts or Graphite Design shafts, please visit proschoicegolfshafts.com.
...

See More

See Less
Essential Tools to Catapult your Teaching Business to Higher Revenues
The PGTAA has arranged discounts for you should you avail yourself to our preferred vendors.
PGTAA Endorsed Products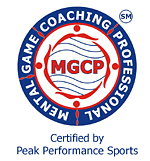 Become a Golf Mental Coach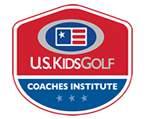 Increase you credibility & income
Specializing in kids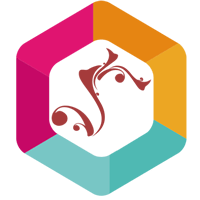 Web Design | SEO | Online Marketing
For great website design and maintenance

Golf Analysis Video

Booking System, Organizer, Management System & Training Diary
Special PGTAA pricing for all your teaching & training aids.