AS SEEN ON:

PGTAA GOLF

INSTRUCTOR COURSE

Class A PGTAA CERTIFIED GOLF TEACHER Become a Class A PGTAA Certified Professional Golf Teacher, Golf Coach or Golf Instructor & boost your golf career and income! Choose between the Home Study Course or our 5-Day On Site Course.
HOT OFFERS
SPECIAL CERTIFICATION FOR FORMER PGA & LPGA MEMBERS
Act now and become a certified Class A PGTAA Master Teaching Professional. Applies also to Golf Academy of America, USGTF or similar organisation's members.
Only $695.00
PGTAA Harvard vs Community College.
Basically it's Harvard versus a Community College   Click Here
Aspirations of Teaching Golf?
How to Become A Professional Golf Teacher   Click Here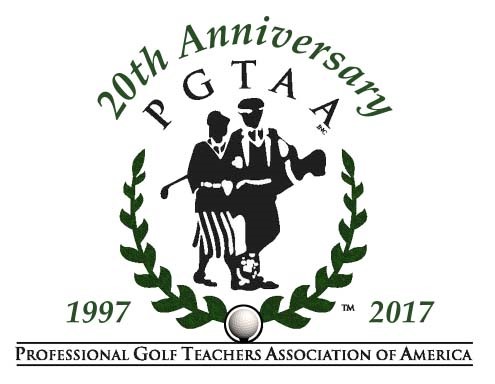 PGTAA UPDA

TES

2019 Top Ten PGTAA Teachers
Dr. Patrick Cohn
Lawrence "Sonny" Gibbs
Gary Gilchrist
Mark Immelman
Paula Kerdpinyo
Coe Kunz
David Leadbetter
Doug Lehrer
Mark E. McCann
Dino Payer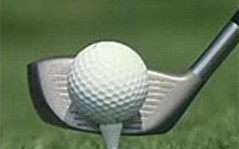 A couple of weeks ago, we were looking forward to introducing you to our new Partner, MEANDMYPRO, a new and contemporary online scheduling system; but with the impact the Covid-19 epidemic has had on all of us, our economy, and the direct hit it has had to golf...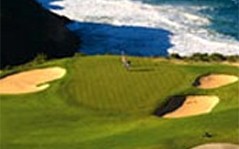 TESTIMONIA

LS

Becoming a certified professional golf teacher is both exciting and rewarding! Read testimonials from professional Golf teachers who have used PGTAA's Certification Program.
The PGTAA congratulates Mark Immelman, a long time PGTAA member, on his appointment by CBS to his expanded role for the network.
Mark has worked partial schedules for the network in recent years on top of his duties at Sirius/XM radio and as Director of Golf at Columbus State University.
Mark's younger brother, Trevor, a former Master's champion and a personal friend, will join the CBS team as an analyst on PGA Tour events as well as the Masters and PGA Championship, both CBS properties.
Increase your skills and revenue by becoming a U.S. Kids Golf Certified Coach.
The PGTAA in conjunction with the U.S. Kids Golf Coaches Institute, invites PGTAA members to increase their teaching skills, specifically for teaching kids. PGTAA members receive a discount on the course cost by contacting the PGTAA via phone or email..
Participating in a U.S. Kids Golf Certified Coach Seminar enhances the coach's knowledge of all aspects of youth golf coaching while providing tools to enable professionals to grow their programs. Link: http://uskidsgolfcoach.com/player-pathway-about.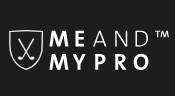 The PGTAA partners with MEANDMYPRO
The PGTAA and MEANDMYPRO  announce their partnership. MEANDMYPRO is an outstanding online reservation, scheduling, marketing and back office system designed specifically to help you grow your business. This system is exclusive for golf instructors and golf academies.
BECOME A

CLASS A CERTIFIED GOLF INSTRUCTOR WITH THE PGTAA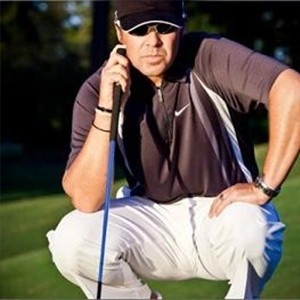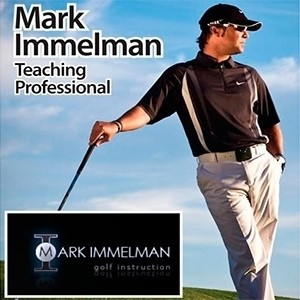 PGTAA Master, Teaching Professional, Head Coach Columbus State University
Next to the PGA, the PGTAA  certification and credentialization is the most highly sought after teaching designation in the golf industry. In recognition of the industry's growth, and in response to the demand for qualified teaching professionals, the PGTAA was established to provide extensive training to individuals as well as recognized golf teachers with years of experience behind them.
Not only will we teach you how to teach correctly, but also how to psychologically and philosophically motivate your students to become better golfers.
Becoming a PGTAA professional is probably one of the most important steps you will take during your professional golfing career. Becoming associated and certified by the PGTAA not only enhances your credibility but also enhances your teaching skills for the benefit of your future students and, naturally, your earning capacity.
SPECIAL NOTICE
Please don't be fooled by imitators of the Professional Golf Teachers Association of America. It has come to our attention that several other organizations are attempting to hijack our reputation, our certification designations, mimic our unique programs, especially our Home Study module, and in some cases, leverage even our name as their own. The name "Professional Golf Teachers Association of the United States", formerly operated by National Golf Schools has ceased to exist after a settlement was reached between the parties.
The Professional Golf Teachers Association of America is and always will be the foremost 100% professional golf teaching certification institute in the world.
While these other programs and teaching organizations direct their marketing materials and resources to the targeting of all applicants (to cover their extensive advertising and marketing costs), whether qualified or not, the PGTAA's philosophy and target market is that individual/golfer who desires to be a teaching professional in the field and not just an enthusiast. Since 1997 our mandatory personal telephone interview helps the PGTAA maintain their high level of members appreciated by all in the golf industry .
We do not offer various levels of certifications designed to separate you from your money and whose "membership/certification/levels of instructor" cards are useless and of zero value in the golf industry.
When comparing the PGTAA to ANY other teaching institution, whether PGA, LPGA or USGTF, our cost to become a fully certified golf teaching professional is $995.00 via the Home Study module or $2495.00 via the On-Site module. Going through the certification programs of the aforementioned organizations, specifically the PGA and LPGA, could cost you in excess of $5,000.00!
Most importantly, the PGTAA is 100% all about teaching.
The PGTAA has over 50 Tour players including Master's, PGA and US Open Champions, who avail themselves of our members teaching expertise.
There is only one Professional Golf Teachers Association of America, and you can always find us at www.PGTAA.com.
These four tournaments attract droves of golfers, and especially Canadian golfers. For the PGA Tour player, especially those who earned the 50 PGA cards in 2019, an early start offers these players opportunities to get off to a quick start in their careers. Canadians...
A trip to Ireland – why the Emerald Isle offers, tourists, golfers, visitors and whiskey aficionados a visit full of exploration, superb scenery, phenomenal golf courses and fun-filled pubs! "Céad Míle Fáilt" (A Hundred Thousand Welcomes!) Ireland Golf outdid itself...
There aren't enough superlatives to convey the Wow Factor of this resort! I gave this resort a 5 rating, however, honestly it deserves a 10. If one item in particular stands out above all the exemplary traits found at the resort, it is that service is supreme. The...
One visits Terranea, a self-contained, luxury destination resort with its luxury accommodations and superb amenities. And when you arrive, your soul and mind will thank you for the chance to regenerate. Opened in 2009 by developer Rob Lowe (not the actor), this...
A Primer on How To Visit this Awesome Country with No Expense Spared Lions five feet away? Cheetah walks? Phenomenal accommodations that are so luxurious that leaving the hotel is a sad event? Riding on the most luxurious train in the world? This is all available in...
Need to reduce your putting strokes per round? Consider these finely tuned hole-seeking putters to lower your putts per round Without any doubt whatsoever, putting is the most critical golf skill that needs to be acquired to become, not only proficient in putting, but...
read more
2020'S NEW DRIVERS REALLY PERFORM We live in a technological age, so we are exposed to the newest and best products on a weekly basis. Whether it is drivers, as shown below, or a product such as Opkix (2 wearable camera), or an App for your mind (MindTrak), or for...
read more
TOP TEN PRODUCTS 2019 ASICS GEL-COURSE Duo BOA Shoe – www.srixon.com Bettinardi  BB 1 Flow Putter – www.bettinardi.com Breakthrough Golf Technology LLC – Stability shaft Tour model – www.bgolftech.com Bridgestone TOUR B XS Tiger Woods Edition Golf...
read more
These four tournaments attract droves of golfers, and especially Canadian golfers. For the PGA Tour player, especially those who earned the 50 PGA cards in 2019, an early start offers these players opportunities to get off to a quick start in their careers. Canadians...
read more
Recently, I was on site at the Shriner's Tournament in Las Vegas. I attend this annually so I can meet with those pros with whom I work with mentally. Most often, in between sessions, I can be found checking out the latest in equipment both on the putting green and...
read more