PGTAA GOLF

INSTRUCTOR COURSE

Class A PGTAA CERTIFIED GOLF TEACHER Become a Class A PGTAA Certified Professional Golf Teacher, Golf Coach or Golf Instructor & boost your golf career and income! Choose between the Home Study Course or our 5-Day On Site Course.
HOT OFFERS
SPECIAL CERTIFICATION FOR FORMER PGA & LPGA MEMBERS
Act now and become a certified Class A PGTAA Master Teaching Professional. Applies also to Golf Academy of America, USGTF or similar organisation's members.
Only $695.00
BECOME A

CLASS A CERTIFIED GOLF INSTRUCTOR WITH THE PGTAA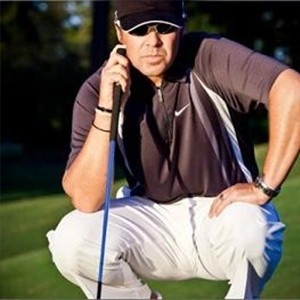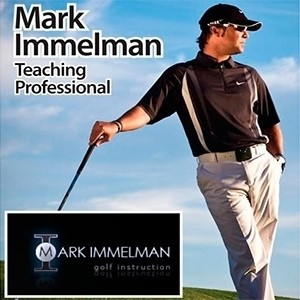 PGTAA Master, Teaching Professional, Head Coach Columbus State University
Next to the PGA, the PGTAA  certification and credentialization is the most highly sought after teaching designation in the golf industry. In recognition of the industry's growth, and in response to the demand for qualified teaching professionals, the PGTAA was established to provide extensive training to individuals as well as recognized golf teachers with years of experience behind them.
Not only will we teach you how to teach correctly, but also how to psychologically and philosophically motivate your students to become better golfers.
Becoming a PGTAA professional is probably one of the most important steps you will take during your professional golfing career. Becoming associated and certified by the PGTAA not only enhances your credibility but also enhances your teaching skills for the benefit of your future students and, naturally, your earning capacity.
SPECIAL NOTICE
Please don't be fooled by imitators of the Professional Golf Teachers Association of America. It has come to our attention that several other organizations are attempting to hijack our reputation, our certification designations, mimic our unique programs, especially our Home Study module, and in some cases, leverage even our name as their own. The name "Professional Golf Teachers Association of the United States", formerly operated by National Golf Schools has ceased to exist after a settlement was reached between the parties.
The Professional Golf Teachers Association of America is and always will be the foremost 100% professional golf teaching certification institute in the world.
While these other programs and teaching organizations direct their marketing materials and resources to the targeting of all applicants (to cover their extensive advertising and marketing costs), whether qualified or not, the PGTAA's philosophy and target market is that individual/golfer who desires to be a teaching professional in the field and not just an enthusiast. Since 1997 our mandatory personal telephone interview helps the PGTAA maintain their high level of members appreciated by all in the golf industry .
We do not offer various levels of certifications designed to separate you from your money and whose "membership/certification/levels of instructor" cards are useless and of zero value in the golf industry.
When comparing the PGTAA to ANY other teaching institution, whether PGA, LPGA or USGTF, our cost to become a fully certified golf teaching professional is $995.00 via the Home Study module or $2495.00 via the On-Site module. Going through the certification programs of the aforementioned organizations will cost you in excess of $5,000.00!
Most importantly, the PGTAA is 100% all about teaching.
The PGTAA has over 50 Tour players including Master's, PGA and US Open Champions, who avail themselves of our members teaching expertise.
There is only one Professional Golf Teachers Association of America, and you can always find us at www.PGTAA.com.
There aren't enough superlatives to convey the Wow Factor of this resort! I gave this resort a 5 rating, however, honestly it deserves a 10. If one item in particular stands out above all the exemplary traits found at the resort, it is that service is supreme. The...
Soon to be in Stores and in your Bags Part One – Hard Goods This year's show was the busiest and most well-attended Show I have been to in the last five years. It was interesting to see how the economics of the Show have changed. Especially as to how previous long...
read more
If you live in an area where winter means cold temperatures, rain, sleet, snow and wind, your golf game may be tucked safely in the back of your mind. While that's understandable it is still a time to prepare for when the weather takes a turn for the better. Here are...
read more
The Holiday Season is upon us, so I've put together some ideas for products that would make great gifts for golfers. I've included several products ranging in price from $7.99 – $1995. They are listed in order of price from lowest to highest. SKIN Sunscreen™ SKIN...
read more
It's that time of year again when you are trying to figure out just what to give the golfer in the family, besides a gift card. This becomes a really easy decision, if you simply go the gift card route, but it is rather impersonal, to say the least. Great looking...
read more
All golfers are constantly seeking to improve their golf game, whether it's with a new club, ball, or training aid. Most overlooked though, is the simple golf lesson offered by so many excellent golf teachers in almost every city, where golf is played. However, should...
read more