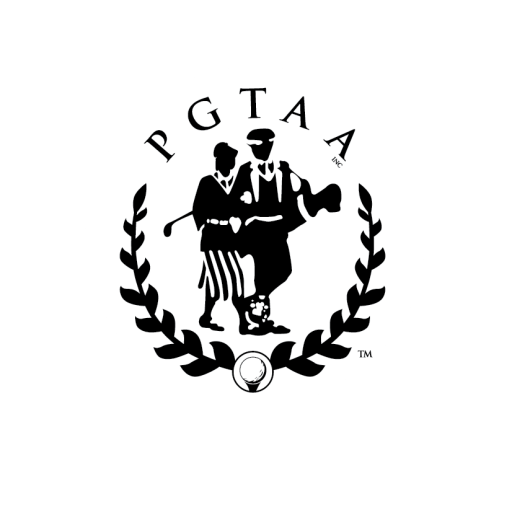 PROFESSIONAL GOLF TEACHERS ASSOCIATION OF AMERICA
"ACCREDITED, ACCEPTED & RECOGNIZED WORLDWIDE" ©
AS SEEN ON: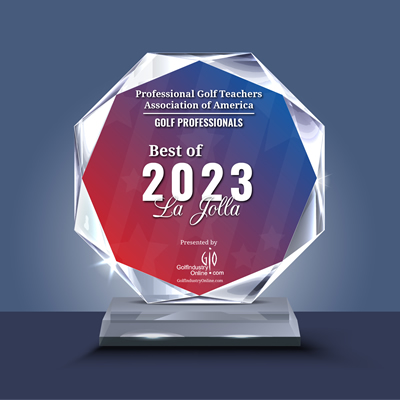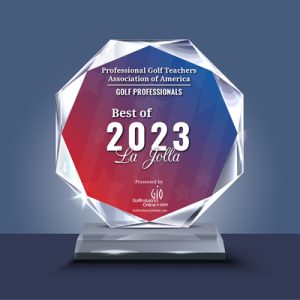 THE PGTAA GOLF

 INSTRUCTOR CERTIFICATION COURSE

Become a certified Class "A" PGTAA Master Teaching Professional and boost your golf career and income!

We offer the "Original" Home Study Course for your certification and our optional 5-Day On-Site Course (restrictions apply).
SPECIAL OFFER
SPECIAL CERTIFICATION FOR FORMER PGA & LPGA MEMBERS
Act now and become a certified Class A PGTAA Master Teaching Professional. This offer also applies to Golf Academy of America, USGTF, PGTCA (now closed) or similar organization's members.
Only $695.00
PGTAA Harvard vs Community College.
Basically it's Harvard versus a Community College
Why is the PGTAA considered to be superior to the USGTF?
Aspirations of Teaching Golf?
How to Become A Professional Golf Teacher
Can You Teach Golf Without Certification?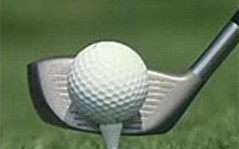 2023 GIFT GUIDE FOR THE UPCOMING HOLIDAYS Innovative and Exciting! The FJ Flex #56287 Golf Shoe One of the most important pieces of golf equipment is shoes. Over the years I have reviewed many brands, material compositions, spiked and spikeless, laced and BOA Fit...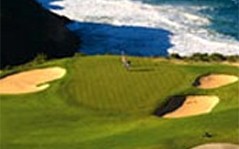 TESTIMONIA

LS

Becoming a certified professional golf teacher is both exciting and rewarding! Read testimonials from professional Golf teachers who have used PGTAA's Certification Program.
The PGTAA congratulates Mark Immelman, a long time PGTAA member, on his appointment by CBS to his expanded role for the network.
Mark has worked partial schedules for the network in recent years on top of his duties at Sirius/XM radio and as Director of Golf at Columbus State University.
Mark's younger brother, Trevor, a former Master's champion and a personal friend, will join the CBS team as an analyst on PGA Tour events as well as the Masters and PGA Championship, both CBS properties.
Increase your skills and revenue by becoming a U.S. Kids Golf Certified Coach.
The PGTAA in conjunction with the U.S. Kids Golf Coaches Institute, invites PGTAA members to increase their teaching skills, specifically for teaching kids. PGTAA members receive a discount on the course cost by contacting the PGTAA via phone or email..
Participating in a U.S. Kids Golf Certified Coach Seminar enhances the coach's knowledge of all aspects of youth golf coaching while providing tools to enable professionals to grow their programs. Link: http://uskidsgolfcoach.com/player-pathway-about.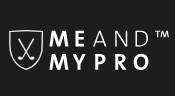 The PGTAA partners with MEANDMYPRO
The PGTAA and MEANDMYPRO  announce their partnership. MEANDMYPRO is an outstanding online reservation, scheduling, marketing and back office system designed specifically to help you grow your business. This system is exclusive for golf instructors and golf academies.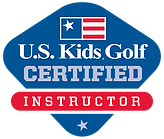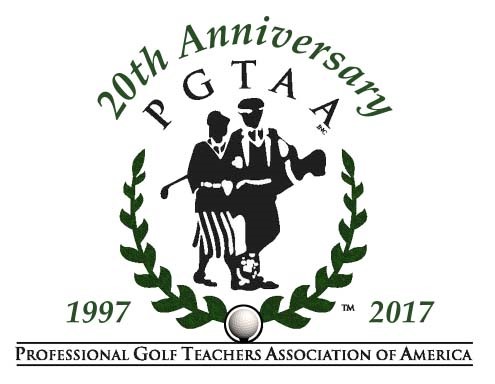 PGTAA UPDA

TES

2023 Top Ten PGTAA Teachers
Patrick Cohn
Gary Gilchrist
Mark Immelman
Michael Major
David Leadbetter
Mark E. McCann
Kurt VandeMark
Lionel Wearne
Robin Mulholland
Hendi Malan
BECOME A CLASS A CERTIFIED GOLF INSTRUCTOR WITH THE PGTAA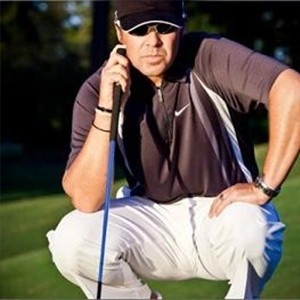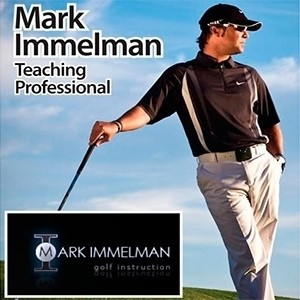 PGTAA Master Teaching Professional, Head Coach Emeritus Columbus State University
Next to the PGA, the PGTAA  certification and credentialization are the most highly sought after teaching designation in the golf industry. In recognition of the industry's growth, and in response to the demand for qualified teaching professionals, the PGTAA was established to provide extensive training to individuals as well as recognized golf teachers with years of experience behind them.
Not only will we teach you how to teach correctly, but also how to psychologically and philosophically motivate your students to become better golfers.
Becoming a PGTAA professional is probably one of the most important steps you will take during your professional golfing career. Becoming associated and certified by the PGTAA not only enhances your credibility but also enhances your teaching skills for the benefit of your future students and, naturally, your earning capacity.
Learn more about becoming a PGTAA Master Teaching Professional
SPECIAL NOTICE
Please don't be fooled by imitators of the Professional Golf Teachers Association of America. It has come to our attention that several other organizations are attempting to hijack our reputation, our certification designations, mimic our unique programs, especially our Home Study module, and in some cases, leverage even our name as their own. The name "Professional Golf Teachers Association of the United States", formerly operated by National Golf Schools has ceased to exist after a settlement was reached between the parties.
The Professional Golf Teachers Association of America is and always will be the foremost 100% professional golf teaching certification institute in the world.
While these other programs and teaching organizations direct their marketing materials and resources to the targeting of all applicants (to cover their extensive advertising and marketing costs), whether qualified or not, the PGTAA's philosophy and target market are that individual/golfer who desires to be a teaching professional in the field and not just an enthusiast. Since 1997 our mandatory personal telephone interview helps the PGTAA maintain their high level of members appreciated by all in the golf industry.
We do not offer various levels of certifications designed to separate you from your money and whose "membership/certification/levels of instructor" cards are useless and of zero value in the golf industry.
When comparing the PGTAA to ANY other teaching institutions, whether the PGA, LPGA, NRPGI or USGTF, our cost to become a fully certified golf teaching professional is $995.00 via the Home Study module.
 We certainly do not make statements about accreditation such as NRPGI makes about being accredited by the USGA when in fact, just a single member joined the USGA. Any golfer in the world can join the USGA for $36.00. NRPGI also claims to having been in business since 1999 when in fact, 2009 was their starting date. This is blatant deceptive trade practices and false advertising.
Going through the certification programs of the aforementioned organizations, specifically the PGA and LPGA, could cost you in excess of $5,000.00!
Additionally, contrary to what any of these alternate "schools" tell you, ONE CANNOT BECOME A PROFESSIONAL GOLF TEACHER IN A 5-DAY SCHOOL NO MORE THAN YOU CAN BECOME A DENTIST, PLUMBER ELECTRICIAN OR ANY OTHER PROFESSION. The theoretical foundation requires studying. At the PGTAA, our written manuals exceed 750 pages and include a USB drive of all the key points of teaching – lowering your score and the complete short game.
Most importantly, the 

PGTAA

 is 100% all about teaching.
The PGTAA has over 50 Tour players including Master's, PGA, and US Open Champions, who avail themselves of our member's teaching expertise.
There is only one Professional Golf Teachers Association of America, and you can always find us at PGTAA.com.
The 5th Annual Anthony Anderson Celebrity Golf Classic presented by Lexus.This spectacular golf event was played last month at the exclusive Bighorn Golf Club in Palm Desert. Simply put, this golf event has no equal in the charity golf event domain. If you are looking...
Golf with the Legends The Galleri ClassicSay what you may, but the majority of the Coachella Valley's golf enthusiasts belong in the senior category, that is 65 plus. With the Dinah Shore/Nabisco/ANA Ladies' major leaving the valley, many of the local golf lovers and...
These four tournaments attract droves of golfers, and especially Canadian golfers. For the PGA Tour player, especially those who earned the 50 PGA cards in 2019, an early start offers these players opportunities to get off to a quick start in their careers. Canadians...
A trip to Ireland – why the Emerald Isle offers, tourists, golfers, visitors and whiskey aficionados a visit full of exploration, superb scenery, phenomenal golf courses and fun-filled pubs! "Céad Míle Fáilt" (A Hundred Thousand Welcomes!) Ireland Golf outdid itself...
There aren't enough superlatives to convey the Wow Factor of this resort! I gave this resort a 5 rating, however, honestly it deserves a 10. If one item in particular stands out above all the exemplary traits found at the resort, it is that service is supreme. The...
2023 GIFT GUIDE FOR THE UPCOMING HOLIDAYS Innovative and Exciting! The FJ Flex #56287 Golf Shoe One of the most important pieces of golf equipment is shoes. Over the years I have reviewed many brands, material compositions, spiked and spikeless, laced and BOA Fit...
read more
FootJoy –The Most Coveted and Respected Name in Golf offers Outstanding Clothing Options  These 3 products make you look good, while being comfortable, well-made, and trend setting, using the latest technology available, think AI.One of the benefits of writing about...
read more
SuperStroke Grips These are hottest grips on the PGA Tours and growing rapidly every week in its usage. If you have not tried these grips, do yourself a favor and watch your putting improve. Why you ask? Simply because the non taper technology increases consistency...
read more
There's a new putter and a Super Hybrid in town – the SoundTouch Putter and the Paradym Super Hybrid!Callaway has developed a club that should be carried by the majority of golfers – the Paradym Super Hybrid.What a pleasure it is to see this oversized hybrid,...
read more
The FreeFlex Watercolor Golf -- The Newest Shaft in Golf TechnologyEvery so often there are major breakthroughs in the golf industry in every category. This Korean company, SJ Golf Engineering Lab, headed by Dr. Seung-jin Choi the inventor of FreeFlex Technology, is...
read more