Father's Day 2020
It's that time of year again when we show our love for our fathers. This Father's Day will be one to be remembered for years to come.
Dad deserves a token of your appreciation. I have assembled a cornucopia of inexpensive and slightly more expensive golf items that convey your love and appreciation for Dad and make his golfing even more pleasurable.
BUSHNELL GOLF's WINGMAN GPS SPEAKER
An All-In-One Device Gives Golfers Access to Their Favorite Music, While Still Providing Them Audible Distance Information on the Course
 OMG! What a great first-to-market product from Bushnell Outdoor Products that they have brought to the golfing world – The Wingman GPS Speaker. I am totally enamored with this product. Any Dad would love this when he rides by himself on a 1-person golf cart.
With a combination of GPS and Bluetooth technologies, the Wingman provides players audible front, center and back distances, all while listening to the music of their choice through mobile applications.
This is a product that will allow golfers to enjoy themselves on the course, while providing them with the functions of a distance measuring device that works with Bushnell's legendary quality.  Never one to enjoy other people's music taste and volume, now you have the ability to play music and provide GPS data you can rely on. The Wingman GPS Speaker is unlike any other product in the industry.
It is accurate, clips on to the golf cart's support strut really tightly, so don't worry about it falling off.
How it works:
Pair the Wingman with your music source and Bushnell Golf App
Press remote button to get audible GPS distances from your Bushnell Golf App
The Wingman GPS Speaker will change the way players take on the course, by bringing an entirely new atmosphere to the game. With premium sound quality, paired with front, center, and back distances with customizable settings for game play, the Wingman is the perfect all-in-one accessory for the golf course. Additionally, the speaker comes standard with Bushnell's Magnetic BITE technology. The BITE magnetic mount allows the speaker to be secured to any golf cart without the need for an aftermarket accessory.
The Wingman GPS Speaker features:
Audible GPS distances and music through mobile applications
Premium audio quality
Front, center and back distances – with customizable settings for your game play
Integrated BITE magnetic cart mount
Auto hole advance
10+ hour battery life
Charge other devices from speaker
Available at retailers and online for $149.99.
TecTecTec VPRO500 Golf Rangefinder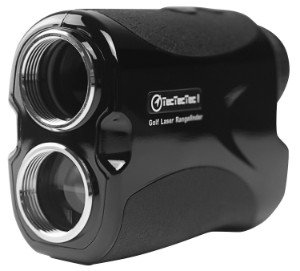 One of the best values in the laser range finders domain is from TecTecTec . Their new and most popular rangefinder model, the VPRO500, is now carried in all DICK'S Sporting Goods and Golf Galaxy stores.
I get to review many rangefinders and GPS watches, yet, I always go back to using both their GPS watch and Range finder, mainly because of their user friendliness, operation and pricing.
All TecTecTec rangefinders are engineered with an ultra-clear, multilayered optical lens and multiple scanning modes to help golfers in any situation. These include Pinsensor, to measure overlapping targets, Target Priority, to display the distance of the closest subject, and Scan Mode, for help with reading distances to hazards.
The best-selling VPRO500 provides state-of-the-art technology at an unbeatable price. It is accurate within one yard, features 6x magnification, has a water-resistant coating, and can lock onto a flag up to 540 yards away.
Every model is equipped with a CR2 battery, wrist strap, microfiber cleaning cloth and quick start guide for easy setup. All purchases made through the TecTecTec website include customary free shipping, a two-year warranty, and a "love it or your money back" 30-day full refund guarantee.
$149.99                                      www.US.TecTecTec.com
The Road Runner Head Cover by Daphne's Head Covers.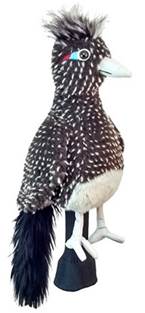 A great gift from a great company! Daphne's Head Covers have 175 plus golf club covers in their line to choose from; including animals, super heroes and just for fun covers. Each cover is fully lined and elasticized to ensure a secure fit on your clubs. Their head covers are superbly designed to protect your woods and putters.
Each cover is guaranteed for life. Inside the label you will find Daphne's factory phone number. Should you have any problems with your head cover, Daphne's will fix it expeditiously.
They are also happy to guide you to the golf shop in your area that carries Daphne's Head Covers.
Average prices run between $28 to $40.   www.daphnesheadcovers.com
The PGTAA (Professional Golf Teachers Association of America)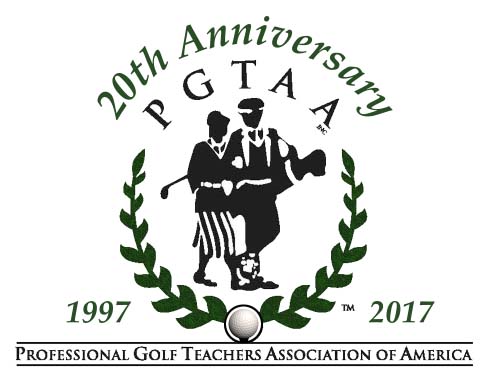 Does your Dad eat, sleep, and breathe golf? Is he bored, retired, needs a career change, or just needs something new to do?
Help him re-ignite his passion for golf, and enable him to become a certified Professional Golf Instructor.
The great benefit of the PGTAA is their Home Study course with their outstanding curriculum and recognition the PGTAA has developed over the past 23 years.
Total course cost is only $995.00                     www.pgtaa.com
Bridgestone RXS Ball
I am so glad I hounded Elliot and Jared at Bridgestone for 4 years for them to bring out the yellow RXS ball! Now, after a few months, they are sold out of this particular ball. I love this ball for my game! Period. End of story!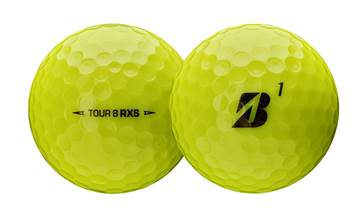 Bridgestone's RXS yellow and white balls, in fact all their Tour B ball family, feature the brand's new REACTIV cover technology – an innovation they teamed up with 15-time major champion Tiger Woods to bring to market.
REACTIV is golf world's first ever SMART urethane – using an "impact modifier" to deliver a shock absorbing soft cover on slow impact shots for more spin and control,and high resilience on high impact shots for more power and distance.
The material reacts differently depending on the force of the impact. In essence, on the violent impact of a driver, REACTIV rebounds quicker than other urethane covers, generating more ball speed and longer distance.
On the softer touch and feel of wedge shots, REACTIV keeps the ball on the face longer, allowing golfers to impart more spin and better control in the short game.
$39.99 per dozen available in TOUR B XS and TOUR B X versions for swing speeds greater than 105 mph, and in traditional white and optic yellow in the TOUR B RX and TOUR B RXS models for swing speeds less than 105 mph.
Duca Del Cosma Men's Golf Shoes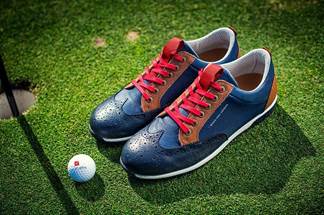 Enjoy the difference of a golf shoe built by skilled European artisans.
With maximum panache and technology designed for people passionate about life (on and off the course), these are the shoes any Father will appreciate as a gift.
The Nappa leather shoe, the Camelot, is Duca del Cosma's spin on classic golf footwear- an innovative combination of style and substance. Featuring perforated detailing on the leather upper, these shoes come with extra wax laces, so you can mix or match for a touch of flair.
Waterproofing ensures that your feet stay dry and comfortable, as well as looking on trend. The Arneflex® insole is fully breathable, covered with cow leather, and anti-bacterial.
With its flexibility and grip, the Airplay VI outsole is anatomically designed for optimal traction and stability.
Sizes 7 – 13 are available in full sizes only.
Free shipping on orders over $200 and free exchanges.
$229.00              https://ducadelcosma.us/
The 5 Footer Golf Training Aid
With the sheltering in place edict permeating everyday life, practicing indoors is the escape outlet for golfers.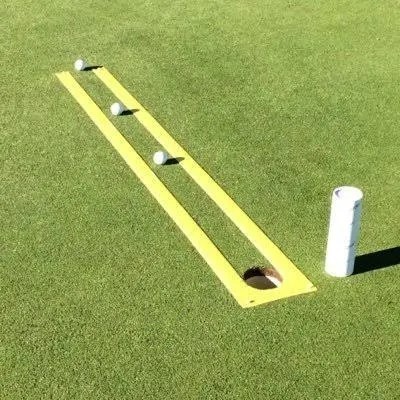 Of all the putting and training aids I have gotten to review, this simple idea has opened my eyes to putting and chipping nuances as well as to my putting skill improvement. Dad and everyone in the house wants to "have a go" at sinking the ball.
It is light weight and rolls up, so it easily fits into your bag or suitcase and lays out on a carpet smoothly. More importantly, it grooves your stroke and helps you hit the center of the cup every time. For short putts there is not much better in a putting training aid on the market.
When used outdoors, especially on putting greens, it allows you to easily adjust for all putting lies (uphill, downhill, right to left, left to right), and you can reverse the putting lanes.
It is ideal for all ages and perfect for men, women, beginners, experienced and children golfers.
Made of durable weatherproof vinyl, you will like the idea of its compactness and ease of use, rolling it up into a tube that fits effortlessly into your golf bag.
Most importantly, it is perfect for grooving your stroke, giving you instant feedback.
$35.72 on Amazon
The "Sock of Champions" by All 19 Holes.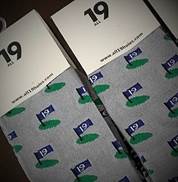 Dads love socks and with these "Sock of Champions", made with the unrivaled characteristics of Bamboo, he will enjoy these socks' bold graphics and great feel.
The "Sock of Champions" provide a soft and luxurious experience for a Dad or Grad. The Bamboo fiber itself is super soft and feels comfortable against the skin. Early Beta Tests revealed that people thought the "Sock of Champions" was made of a high quality silk or cashmere. However, these same testers were surprised to see how these socks perform.
Bamboo has a natural wicking ability that rids moisture away from the skin to keep feet dry, which reduces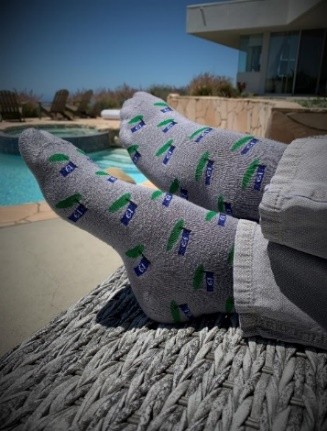 the chance of a blister – a really important factor when walking the golf course. In the cold, Bamboo warms up the skin, and in the heat, cools down the skin. This temperature control is remarkable in all weather conditions and environments.
Another keen feature of the "Sock of Champions" is that bacteria can't live or grow in the bamboo fiber which makes them naturally antibacterial and odor resistant. Bamboo is also incredibly gentle on sensitive skin. On almost every level, Bamboo outperforms traditional cotton or wool.
"The 'Sock of Champions' is a specialty sock that looks like a trouser sock, but performs like an athletic sock. On the golf course, they keep me comfortable and dry. In the boardroom, or at the 19th hole, they add color and fun to my dress pants. The design and graphics always get attention – a real icebreaker," said Founder and President of All 19 Holes, Tim Ready.
In honor of Father's Day, the "Sock of Champions" will cost $39 for three pairs. Individual pairs can be purchased for $15.00 and are available at www.all19holes.com.
V1 Golf and V1 Game App
For golfers dedicated to working on their swings and using video to see and connect with their swing instructor, there is the V1 Golf Plus Mobile App.
You can't fix what you can't see, and golfers can't fix what their instructors can't see. Fortunately, the V1 Golf Plus Mobile App enables golfers to take and upload videos of their golf swings and send them to an instructor who uses the V1 Pro platform. The instructor then takes the video, adds telestration lines to show key points in the swing that need improvement, and can voice over step-by-step lessons which can immediately be sent back to the student.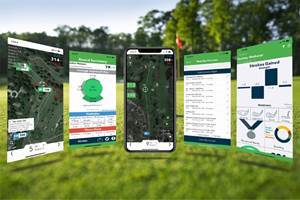 Golfers can also put their video side-by-side with a curated library of hundreds of Tour Player model swings, seek out monthly instructional content, and get premium support.
With the V1 Golf Plus Mobile App, it's easy to find and receive an instant golf lesson from anywhere in the world with one of the 10,000+ teaching pros who use the V1 Pro teaching platform. Available for IOS in the Apple Store or for Android in the Google Play store. Cost is $6.99 per month or $59.99 billed annually.
With the V1 Game app, a mobile phone or Apple Watch becomes a golfer's personal caddie and shot tracker. V1 Game's powerful GPS data provides accurate yardages to greens, hazards and landing zones to help you navigate the course like a professional.
After a round is completed, V1 Game's intuitive performance analysis technology provides statistics that show the user's strengths, weaknesses and paths to improvement. Subscriptions can be purchased in-app with both auto-renewing and non-renewing options. Auto-renewing subscriptions cost $59.99/year or $6.99/month. Non-renewing subscriptions (allowing 7-day access) can be purchased for $9.99.
For the "ultimate" gift for Dad, turn his personal space into his own Home Golf Studio and game-improvement center. Capture and analyze golf swings with high-frame-rate high-definition cameras and the world's most powerful video analysis software for golfers. Whether it's a basic installation in your dad's garage or a custom-designed and built indoor golf studio, V1 Sports has an ideal solution.
Visit www.v1sports.com.
Logo Chip Business Cards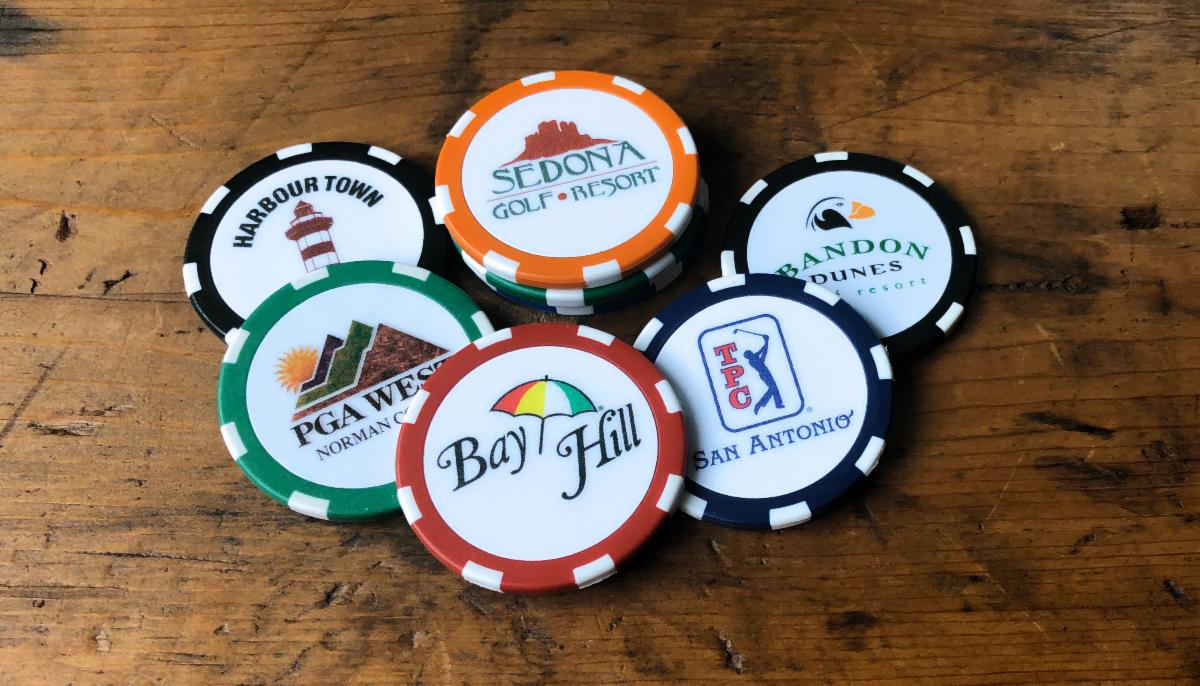 I use these logo chips for the PGTAA, PGA Tour players and for my golf writing business cards. Of course, I also use them as ball markers
The response is always complimentary and golfers are enamored with the chips.
Why continue handing out paper business cards when business card chips can be all in 1?
Your Business Card
Golf Ball Marker for Clients
Tee Gift to Sponsor Golf Tourneys
Event Giveaway
Magnetic Chips for Advertising (only .20 more)
Promo- Redeemable Coupon Chips
Call or email Mike Blake (mike@logogolfchips.com) and mention my name.
While no present can ever truly capture your love for Dad, there are some gifts that he'll appreciate (and actually use) more than others.
Barry Lotz, J.D., Ph.D. is the director of the Professional
Golf Teachers Association of America. He is a member of the Golf Writers Association of America, the California Golf Writers Association, and serves both as a Consultant and Mediator to the golf industry. He is also the author of numerous books, including "333 Best Web Sites for Golfers", "How to Build Business Relationships through Golf" which is in the Top Ten Golf Business Book's bestseller list. His latest book," The Right Mind for Golf", is in its eight printing.