Father's Day 2021 – These are 10 Great Gift ideas that Dad would really enjoy!
With the phenomenal increase in golf this past year, this guide will offer you great ideas for both the old and new golf addict.
HyperFlex BOA Golf Shoe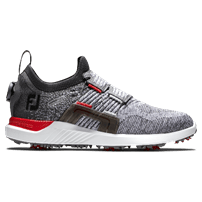 These awesome looking, modern golf shoes are designed to be waterproof and enjoy a 2-year waterproof guarantee. The breathable mesh is lined with a waterproof membrane barrier for complete protection and breathability in any weather condition.
A precision fit is provided by the asymmetric WRAPID configuration which creates a highly flexible and stable shoe, delivering an unparalleled precision fit with a reduction in pressure on the top of the foot. The super-soft ribbed knit cuff delivers a snug, no-slip fit.
Limited to just 3 colors and even less laces than most of FootJoy's shoe line, these "Avant Garde" shoes perform extremely well and are so marvelously comfortable. Currently available only in men's sizes. Extra wide is available.
Lastly, the HyperFlex Boa is designed to absorb shock for max walking comfort and also maximizes energy return to reduce walking fatigue. The HyperFlex is also available without the BOA system. ($149.99)
$179.99
Premiere Series – Packard BOA
Using premium full grain Pittards leather, full leather linings, and the BOA System, the Packard BOA also features the VersaTrax+ outsole.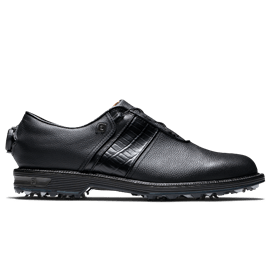 The VersaTrax+ outsole is engineered with traction elements to create an outsole that is perfect for on course performance with wear-to-the-course versatility. Translucent rubber traction elements offer a high end look and feel, while maximizing traction with each step you take. The unique anti-channeling traction pattern is designed for grip from any lie or angle.
The Packard offers unparalleled beauty, fit, and resistance to stretching. Calfskin leather detailing delivers an iconic look for players with a discerning sense of style.
As for the type of cleat used in the shoe, the Fast Twist 3.0 cleat system with Pulsar LP cleats is the insert system of choice. The Fast Twist system was the first ever 3-click insert system on the market. The locking post design secures each cleat with consistent torque for balanced performance.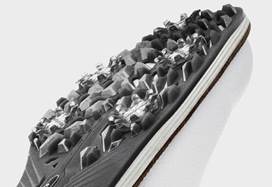 Multiple durometers of TPU (thermoplastic polyurethane) in the Softspikes Pulsar cleats provide traction characteristics targeting different types of surfaces. Harder TPU elements are for ultimate on-course grip, and softer TPU for traction on harder surfaces.
The Packard's advanced materials and custom in-shoe technology deliver a next-gen performance golf shoe. A firmer density cup around the heel provides perimeter heel support and stability through the swing. And the latest OrthoLite EcoPlush FitBed is a custom cushioning system designed to limit walking fatigue for all-day comfort and performance.
Sizes range from 7-15 and is available in extra wide.
$229.99
The PGTAA (Professional Golf Teachers Association of America)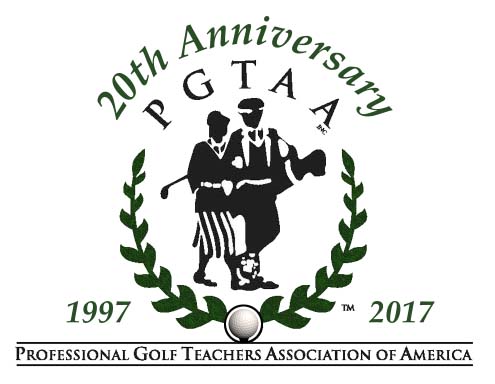 Does your Dad eat, sleep, and breathe golf? Is he bored, retired, needs a career change, or just needs something new to do?
Help him re-ignite his passion for golf, and enable him to become a certified Professional Golf Instructor.
The great benefit of the PGTAA is their Home Study course with their outstanding curriculum and recognition the PGTAA has developed over the past 24 1/2 years.
 Total course cost is only $995.00                     www.pgtaa.com
Bushnell Golf Phantom 2 GPS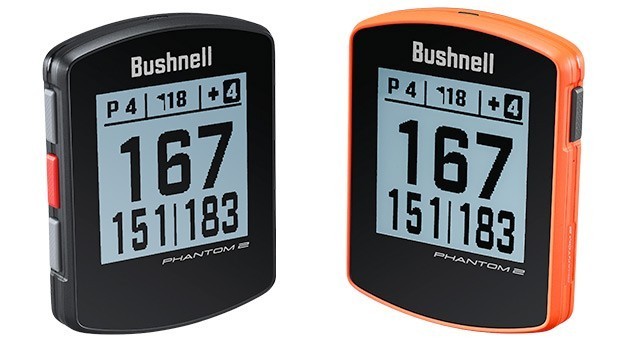 The Phantom 2 has evolved with numerous upgrades from its predecessor.
Introducing GreenView distances with movable pin placements for more accurate distances, the Phantom 2 now offers "Dynamic Green Mapping," to provide distance measurements based on a golfer's line of play.
The Bushnell Phantom 2 is preloaded with more than 38,000 courses – along with up to six hazard/layup distances per hole. The Phantom 2 has upgraded "BITE Technology," an integrated, high-powered magnet that allows golfers to easily attach the device directly on a cart bar, providing quick and easy yardage readings with 40% larger text.
Additional features include auto course and auto hole recognition, shot distance calculator and a battery life of eighteen-plus hours. "Bushnell Golf prides itself on providing easy to use distance measuring devices for golfers of all skill levels, and the Phantom 2 delivers the simplicity and convenience golfers are looking for in a measuring device," said William Flood, Global Product Manager at Bushnell Golf. "Phantom 2 provides golfers with the critical distance information they need, while offering the convenience and reliability they are accustomed to from Bushnell Golf GPS products." Bushnell Phantom 2 Page also integrates the Bushnell Golf Mobile App.
The Phantom 2 uses the app to provide all course updates and additional course information to arm golfers with the confidence needed to hit accurate shots into greens.
The Phantom 2 is offered in four colors –Gray Camo, Neon Orange, Bright Royal Blue and Black – and will be available at retail in late April for $129.99
TPT Red Range Shafts
Golf shafts are the "transmission" of the golf club.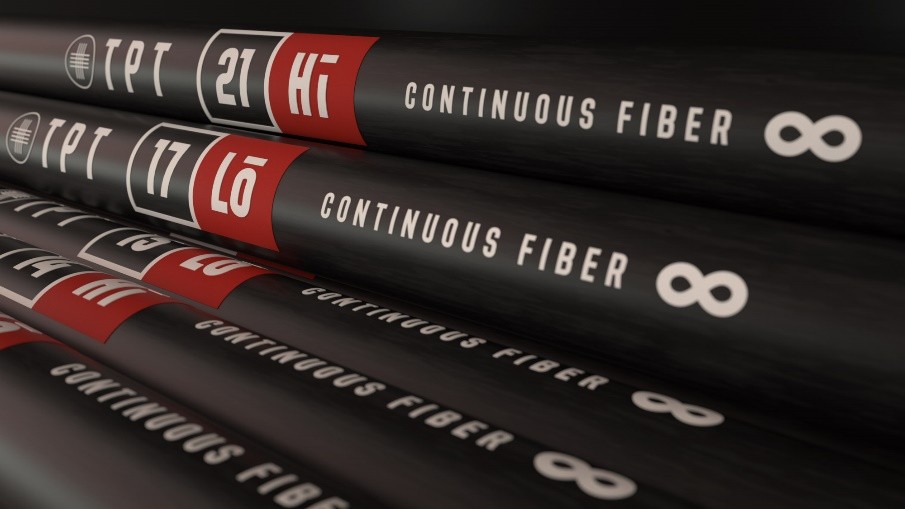 TPT shafts change the rules. They're made with Continuous Fiber, an automated manufacturing process that makes TPT shafts incredibly precise. The TPT shafts are created using an automated process for industry-leading tolerance control. This process takes ultra-thin sheets of carbon-fiber and layers them into stacks to multiply their strength and toughness.
TPT offers both driver and fairway woods shafts.
It is imperative that Dad uses a club fitter to ensure he receives an ideal fit, as TPT Red Range golf shafts are in a category of their own and need precise installation.
The best material for golf shafts is carbon fiber. Not Kevlar or all the other new materials that have been hyped through the years. Carbon fiber is the way to go, and TPT uses it to the best of their abilities.
For the new Red Range shafts, TPT developed Thin-Ply 2.0. It's an even stronger and tougher carbon fiber formulation that pushes the performance of TPT shafts even further.
TPT shafts are very expensive and are for those Dads who prioritize performance over cost friendly price tags, and know they have the best shaft money can buy AND love the fit, feel and performance of a shaft fitted to their game.
Continuous Fiber helps golfers play better. TPT Shafts guarantee it.
If golfers aren't seeing the same improved performance with a TPT Driver Shaft they saw in their fitting, they can return it to their fitter within 30 days of purchase.
The TPT Red Range offers 12 options, six weight ranges with a high and low flight option for each weight. The shafts range in weight from 52 to 85 grams. The shafts are available through select fitters nationwide.
TPT uses a distinct naming convention for their Red Range shafts. Hi denotes higher launch profiles, and Lo denotes lower. 14, 15, 16, 17, 18, and 19 integers are used to create weight and flex categories for each shaft. Lower numbers correspond to heavier weights and stiffer flexes. A full chart of their available options can be found on their website.
$500.00                    www.tptgolf.com
The Axis1 Rose Putter.
This is an excellent putter regardless of your Dad's age and it will definitely reduce Dad's putting strokes. Axis putters are 100% perfectly balanced and Torque free.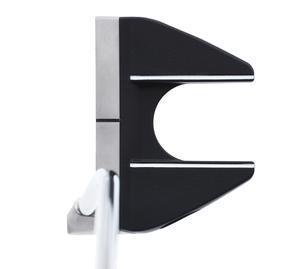 The Axis1 Rose is a 350 gram, CNC milled head made from 303 Stainless Steel with a ceramic bead blasted finish. It has a loft of 2.5 and a lie angle of 69 and uses a stainless steel shaft.
Axis1's patented unique technology places the center of gravity exactly in the center of the striking face and in-line with the Axis of the shaft creating a perfectly balanced putter. The putters remain square at address, do not rotate throughout your swing and will not twist upon impact with the ball, delivering a smoother and more accurate stroke.
Because Axis1 putters are perfectly balanced, they don't naturally open-up, resulting in more on-line putts and lower scores.
The creators, Luis Pedrazza and Phil Long, accomplished this unique feat by pushing the weight forward with a patented heel counterweight that, for the very first time, places the center of gravity right on the center of the striking face and aligned with the axis of the shaft.
Our testing group all came to the same conclusion; these putters perform and all the Axis putters that were tested make it effortless for golfers to deliver a square putter face at impact. All the golfer needs to do is pick the right line, the right speed, and execute their natural stroke.
Axis just recently introduced the Axis Tour-HM – a putter that swings like a blade putter but has the alignment benefit of a mallet putter.
$449.00                                                    www.axis1golf.com
THE TOWEL TAG
Get Dad a personalized name Towel and Tag.
Prior to the creation of the Towel Tag, most golf towels were secured to the bag by means of a flimsy metal hook and grommet, like those used on a shower curtain. This traditional attachment made it difficult to quickly and easily release the towel when you needed it.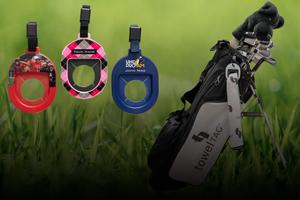 "I decided to combine the simple features of the traditional bag tag and an accessible towel holder," said Craig Holub, Founder of Towel Tag. Then we figured out a way to personalize it and make it unique for the golfer and unlike anything else currently available on the market!"
The innovative Towel Tags utilizes "Pull-Thru Technology" to create an entirely new generation of functional bag tags. Towel Tag is designed to temporarily secure your golf towel without the use of grommets or hooks. Each tag is manufactured using two separate compounds to create a functional bag tag with exceptional durability. They're ideal for temporary storage of your golf towel, head covers, rain gear, even outdoor clothing.
The standard Towel Tag can be personalized with just the golfers name or you can add things like photos, logos, or patterns to truly customize it.
Towel Tag utilizes the latest in printing technology to custom create a Towel Tag suited for every golfer, team, organization, or golf event.
Go to www.toweltag.com  and check out all the colors and options that are currently available.
$34.99
RZN MS-Tour Golf Balls
Of the many brands of balls currently on the market, one particular ball is catching the eyes of golfers – the RZN MS-Tour. Golfers with Slower swing speeds are quickly becoming enamored with this ball.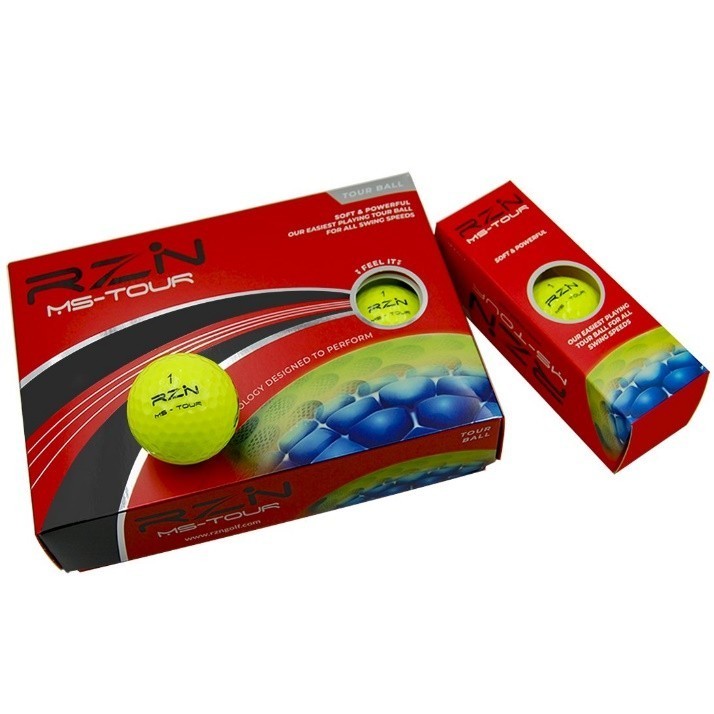 The RZN MS-Tour is a three piece tour performance golf ball with soft urethane cover and 3D speed lock technology.
Designed with state of the art technology of the RZN Brand expect a soft and powerful tour ball targeted for Medium Swing speed players.
The MS-Tour is a low compression ball and has an alignment strip on the ball for easier aiming while putting.
RZN Technology Helped Golf Pros with More than 50 wins around the world, including PGA Tour, LPGA Tour, PGA European Tour, Ladies European Tour and 4 Majors.
Not only are the balls well priced, $34.99 per dozen, but they feel great, and produce excellent distance which is attributed to reduced air drag, due to RZN's Micro Dimple Surface. The RZN MS-Tour offers great control all around the green.
They are offered in both optic yellow and white.
 Altwell CBD Products
The one caveat to bear in mind when it comes to CBD products is: Make sure you choose a reputable brand you trust to deliver the right dose of each ingredient on a consistent basis.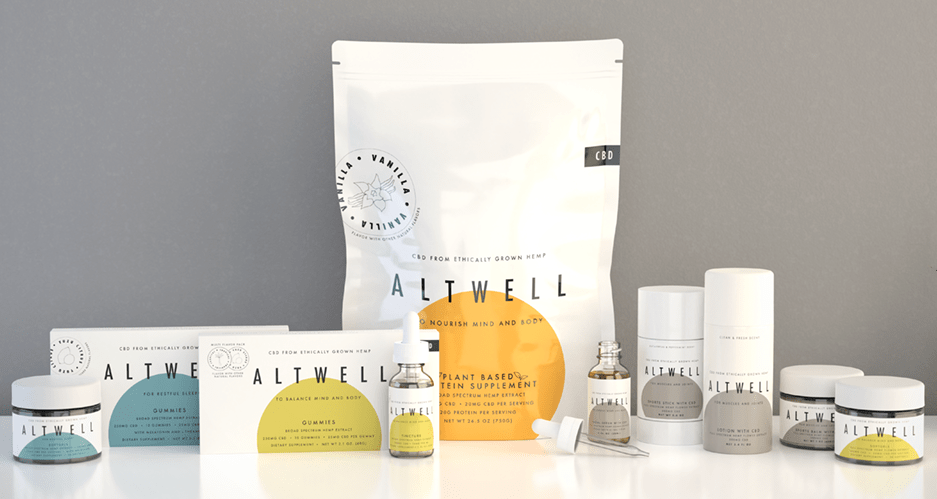 The amazing thing about CBD is that it comes in many different forms, so you can find what works best for you. Many PGA Tour players, including their caddies, use CBD gum. Great tasting gummies for balance and restful sleep are also favorites. Soft Gels, balms and tinctures are also available.
There are currently more than 1,000 CBD brands on the market, and they vary widely when it comes to transparency and reliability.
Research shows that nearly 70 percent of CBD products are mislabeled — over 40 percent of tested CBD products were over-labeled (meaning they contained less CBD than they claimed), while over 25 percent were under-labeled (containing more CBD than they claimed).
At ALTWELL, they triple test every product through third parties, and pride themselves on complete transparency with their community…aka YOU. With each product, Altwell provides a certificate of analysis (COA) that shows the CBD content, so you can trust you're getting a properly labeled and consistent experience. Check out 6 questions to ask yourself before choosing a CBD brand.
CBD has a cumulative effect, so the longer and more consistently you take it, the more you'll get from the experience³.
Some methods affect your system faster than others. For example, tinctures are absorbed by the sublingual tissue under the tongue, so they have a quick and effective route to the bloodstream. They usually kick in within 5 to 20 minutes, while other ingestibles — gummies, soft gels, and protein powder — take about 30 to 60 minutes.
Try out different forms and see what works for your schedule, goals, flavor preferences, and what makes you feel your best. There are three main types of CBD — CBD Isolate, Broad Spectrum CBD, and Full Spectrum CBD. Altwell breaks down the differences between the CBD forms in this post.
Need a quick refresher? ALTWELL only uses Broad Spectrum and Full Spectrum CBD in their products. Broad Spectrum CBD delivers some additional compounds found in the hemp plant, but it undergoes processing to remove the THC component (the main psychoactive compound) to non-detectable levels. Full Spectrum CBD delivers a powerful combination of cannabinoids, terpenes, flavonoids, and trace amounts of THC (less than 0.3%).
Prices vary from $34.99 to $99.99                                                     www.altwell.com
Keep Dad Healthy – These two products should always be on hand during a round of golf
1St Tee PLUS Energy Bars and Think Jerky – are perennially the most consistent products in this domain.
1st Tee's range of products was developed by SCNS Sports Food.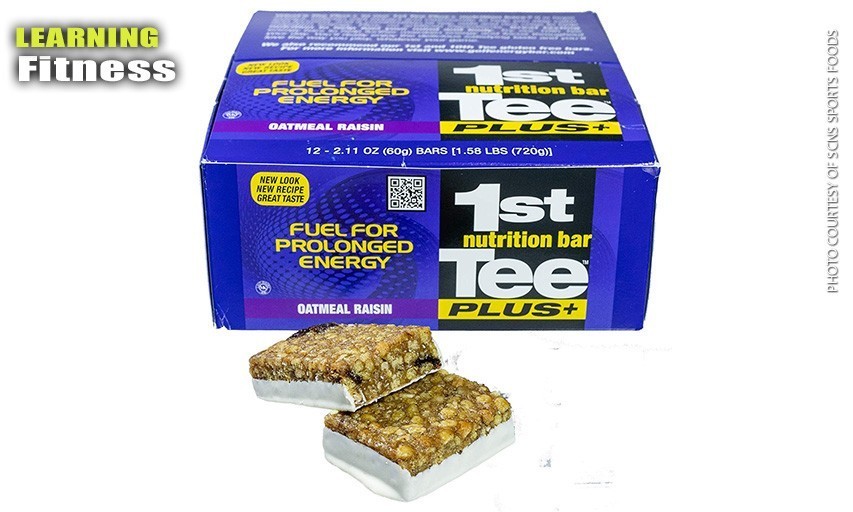 1st Tee's mantra, "We provide great-tasting "better for you" products to help active people and golfers sustain energy and perform at their best. Stated simply, we blend nutritional science with great taste because we understand the direct link between nutrition, energy and performance. What makes us different is our core belief that "better for you" foods have to taste great."
1st Tee Bars are also great to have in your vehicle for when the hunger monster strikes. They are so satisfying and the perfect on the course snack!
Our testing group loved the two varieties offered by 1ST Tee – the 1St Tee Plus+ Bar that allows you to start the round calm and focused. Chamomile, hops and valerian root is deliciously blended into every 1St Tee Plus+ Bar to boost calmness and focus, and then the 10th Tee Plus+ Bar to finish strong and energized (10th Tee Plus+ Bars have protein, green tea and Panax ginseng extract to sustain energy for any activity).
As for flavors, you can pick from Chocolate Peanut Caramel, Peanut Honey, Chocolate Chip Trail Mix, Oatmeal Raisin, and a Dark Chocolate Caramel (High Protein Bar).
1st Tee's USP (Unique Selling Proposition) is that these bars were developed for golfers, as opposed to other energy bar makers who basically have a single product that is for general consumption.
Other bars that are non-golf specific brand energy bars are available such as: GoMacro Bars, Beachbars, and RXBAR.
1st Tee's bars usually sell for $2.99 each. Amazon is a great source, or visit golfenergybar.com.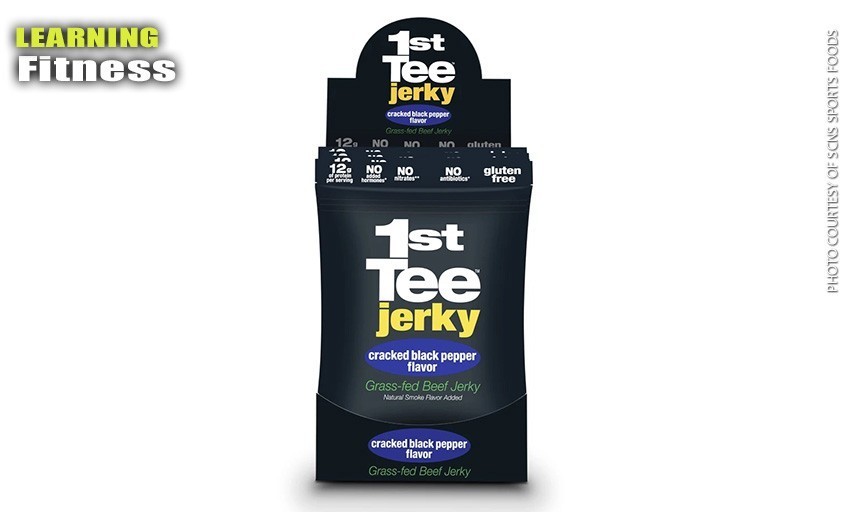 New to 1St Tee's product line is Beef Jerky.
$29.99 (8 x 1.5 oz-bags per box)
Without any fear of contradiction, 1st Tee's Jerky is the BEST of any jerky product currently on the market.
We tested many Jerky products currently available in the market place. Our testing group found that 1st Tee's Jerky product to be superior in taste and nutritional value. There are no artificial ingredients in 1st Tee Beef Jerky products-just delicious, satisfying taste.
$19.99  –  $23.99                   www.golfenergybar.com   1-888-638-8686
A golfing Dad will appreciate any of these gifts. Happy Father's Day!
Barry Lotz, J.D., Ph.D. is the director of the Professional Golf Teachers Association of America. Visit www/facebook.com/PGTAA to see all the latest mental strategies and equipment reviews. He is a member of the Golf Writers Association of America and serves both as a Consultant and Mediator to the golf industry.
He is also the author of numerous books, including "333 Best Web Sites for Golfers" and his previous book, "How to Build Business Relationships through Golf", updated for 2011, is still in the Top Ten Golf Business Book's best seller list. His latest book, "The Right Mind for Golf", is now in its 10th reprint is available on Amazon and at the Torrey Pines golf course.
He can be reached at drlotz@cbsgolf.net