Father's Day Gift Ideas
These products are going to make Dad extremely happy on Father's Day this June 19th
Daphne's Head Covers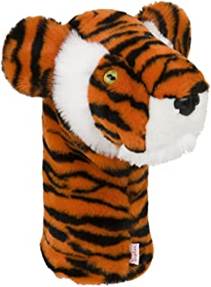 Daphne's has the most tantalizing array and collection of over 175 head covers for everyone.
Each cover is a work of art.
You might not hit it like Tiger, but your bag can look like his when he was a 21-year-old, slipping on a Green Jacket. It is definitely a conversation piece.
Made out of the highest quality materials, the head cover fits up to a 460 cc driver, and is guaranteed for life.
Join over 300 professional golfers on the PGA and LPGA tour that carry Daphne's Head covers on their golf bags.
$36.50                  www.daphnesheadcovers.com
Become a PGTAA Professional Golf Teacher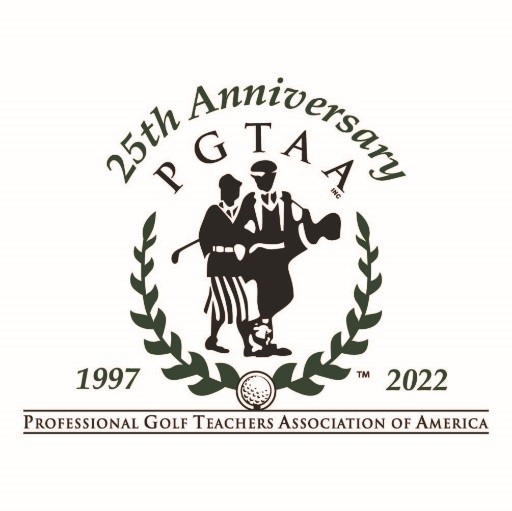 Isn't Dad always telling you how much he loves golf, has the knack for teaching golf, especially kids, and would like to change this life's direction?
Well, now he can by enrolling in the PGTAA's Home Study Course.
The Professional Golf Teachers Association of America has been certifying both men and women golf teachers since 1997.
Amongst its many graduate members are the likes of Gary Gilchrist, Mark Immelman and Michael Kletz, all who are very highly regarded, both for their teaching skills and clientele.
PGTAA graduates can also be found at many well-known golf courses, such as Pebble Beach and Torrey Pines and at many universities, such as Columbus State, GA, Waynesburg University, PA and Brevard College, NC to name a few. I am personally involved with the PGTAA.
For more specific details visit www.pgtaa.com    $995.00 Home Study Course
Puma's new Ignite Articulate Golf Shoe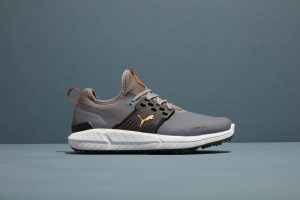 PUMA Golf introduces its new IGNITE ARTICULATE golf shoe, taking cleated innovation to the next level thanks to an all-new design that features an articulating outsole, midsole and upper that flexes with your foot, delivering the highest level of support.
Built to meet the rigorous performance demands, quality requirements and aesthetic preferences of the world's best golfers, the IGNITE ARTICULATE combines PUMA's Tour-validated technologies in a lightweight, extremely comfortable package with a modern athletic silhouette that can handle any swing, from any lie, in any season.  $180.00   www.pumagolf.com
Club Champion Club Fitters


Golf experience for Father's Day: The globe's top club fitter, Club Champion, offers a Tour-level custom fitting experience, and they would love to be a part of any gift lists or round-ups planned for this Father's Day! 
Whether Dad is an avid golfer or a casual player, a gift card to Club Champion can help improve his game this Father's Day. Don't miss out on a 15% bonus up to $1,000.00 on Club Champion gift cards — that offer ends 6/19/22. Gift cards can be purchased in stores or online at clubchampion.com.
Club Champion's unique approach is brand agnostic; they focus on the golfer and not the manufacturer. This tactic allows them to give each customer a unique and informative experience that renders real results on the course. Speaking of results, a Golf Digest study found that eight out of nine Club Champion custom-fit golfers lowered their scores by as much as six strokes per round and added an average of 21 yards off the tee. A custom fitting is the gift that keeps on giving.
Plus, Club Champion works with exclusive golf retailer, The Vault, for unique, limited-release items like custom Fujikura Ventus colorways that Dad will love. 
www.clubchampiongolf.com
Titleist's Two New Golf Balls – Tour Speed and Tour Soft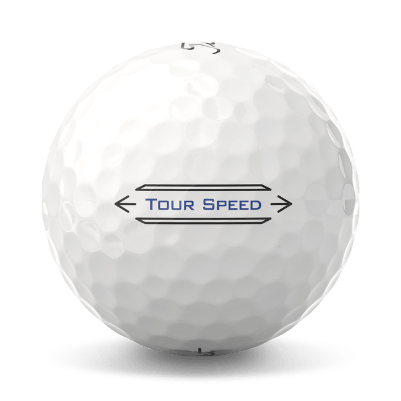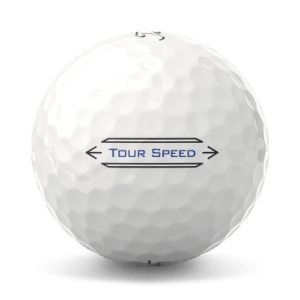 The new Titleist Tour Speed golf ball utilizes innovative technology to produce a multilayer, thermoplastic urethane covered golf ball that delivers category leading performance. This ball is a three-piece ball with a urethane cover and is ideal for players who want a piercing ball flight off the tee with solid spin around the green.
Tour Speed provides exceptional distance in the long game and precise short game scoring control and a soft feel.
The Titleist Tour Speed golf ball is designed for golfers seeking excellent performance exceeded only by Pro V1, Pro V1x and AVX.  $39.99         White and Yellow (June 22)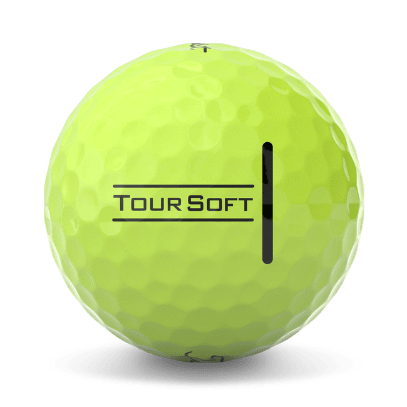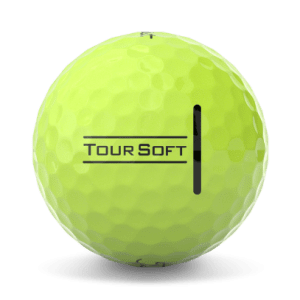 The new Titleist® Tour Soft golf ball is engineered to perform tee-to-green. Featuring a large, fast core for exceptionally soft feel and a new, more efficient aerodynamic package that will help you experience longer distance off the tee.
The Tour soft features a large fast core, 346 Quadrilateral Dipyramid Dimple Design and a Thin 4CE Grafted Cove. $34.99 per dozen
Both Yellow and White are available.
New Balance Fresh Foam X Defender SL Shoe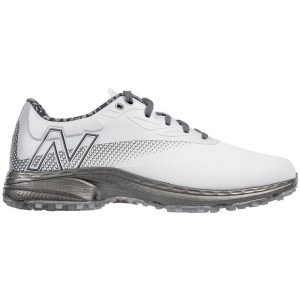 Looking for the most comfortable golf shoe? Any Dad appreciates a comfortable shoe. I personally wear these shoes and my feet thank me!
New Balance Golf has added the Spikeless Fresh Foam X Defender SL to its performance footwear collection for 2022. The 12.2 oz. waterproof, spikeless Fresh Foam X Defender SL features a soft, supportive, adaptable Fresh Foam insole.  Fresh Foam is comprised of unique geometric shapes of differing sizes that provide ultra-cushioned, cloud-like feel, while simultaneously stabilizing the perimeter of the foot to keep you planted throughout the golf swing.
The waterproof Defender is built on a Fantom Fit skeletally engineered upper with an exoskeleton TPU outsole.  In tandem, these two technologies offer ultralight support that moves with the natural motion of your foot. The vertical convex geometric shapes on the medial side provide exceptional walking stability and support under the arch of the foot.
Cush+ is a foam compound used for the insole which provides an ultra-soft, cushioned feel. Golfers will notice how comfortable the insole is as soon as they slip their foot into the shoe. 
The Fresh Foam X Defender SL has a waterproof microfiber leather/performance mesh upper. The spikeless, smart rubber outsole incorporates pressure mapping colors, highlighting key performance zones.  
Colors available are: White, Black/Grey, Navy/Blue, and Grey/Red. As for sizes, New Balance offers 8-12, 13, 14; with widths of D, 2E and 4E.
Not only is there a two-year limited waterproof warranty, there is also a 45-day Comfort warranty.
$129.95    www.newbalance.com
Logo Chip Business Cards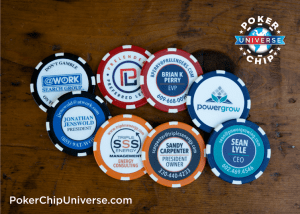 I use these logo chips for the PGTAA, PGA Tour players and for my golf writing business cards. Of course, I also use them as ball markers.
The response is always complimentary and golfers are enamored with the chips.
As a holiday special, ask for the FREE 100 chips when speaking to Mike.
Why continue handing out paper business cards when business card chips can be all in 1?
This is now your Business Card for:
Golf Ball Marker for Clients, Tee Gift to Sponsor Golf Tourneys, Event Giveaway, Magnetic Chips for Advertising (only .20 more) and Promo- Redeemable Coupon Chips.
Call or email Mike Blake (mike@logogolfchips.com) and mention my name.
Barry Lotz, J.D., Ph.D. is the director of the Professional Golf Teachers Association of America. He is a member of the Golf Writers Association of America, the California Golf Writers Association, and serves both as a Consultant and Mediator to the golf industry. He is also the author of numerous books, including "333 Best Web Sites for Golfers", "How to Build Business Relationships through Golf" which is in the Top Ten Golf Business Book's bestseller list. His latest book," The Right Mind for Golf is now in its 9th printing. He currently works with 14 Tour Players on mental coaching and scoring techniques.
He can be reached at www.pgtaa.com  or   drlotz@cbsgolf.net