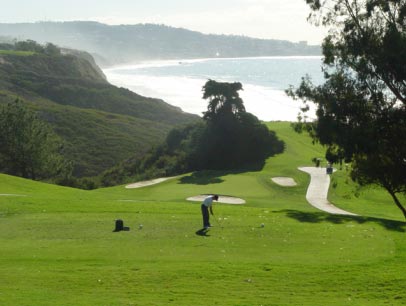 Use Our Registration Form
GOLF 101: NOVICE GOLF SCHOOL
Designed for beginner golfers and/or those who cannot consistently score less than 100 on eighteen holes.
The focus is on Fundamentals, the key for making golf FUN!
Total of 6 hours, three on Friday or Saturday and three on Sunday.

Taught by Mike Major, a PGA Class A Member.

l.
Maximum of Six (6) people per class.
$299.00 PER PERSON
GOLF 102:INTERMEDIATE GOLF SCHOOL WITH VIDEO
Designed for those individuals who consistently score less than 100 on 18 holes.
Includes the short game, the full swing and the mental side of golf.
Short game focuses on improving scores by concentrating on shots needed from 100 yards into the green.
Full Swing concentrates on correct body and club motion that will produce consistent full swing shots.
All instruction videotaped and critiqued using electronic telestrator.
Includes teaching aids when applicable and personal videotape.

Taught by Mike Major, a A PGA Class

A Member and Dr. Barry Lotz, a certified Class A PGTAA Master Teaching Professional and Mental Coach.

Maximum of Four (4) people per class.
Four hours of instruction each day, a total of 8 hours.
$499.00 PER PERSON
… OR CALL 888.90PGTAA MONDAY – FRIDAY 9AM TO 5PM PST FOR MORE INFORMATION
 TEACHING CLASSROOM