Our 2021 Gift Guide for the Upcoming Holidays
Innovative and Exciting!
The PUTTIST
The PUTTIST is a portable and rechargeable digital putting aid that uses a highly innovative smart sensor technology developed from the Korean Advanced Institute of Science and Technology. After 11 years in existence, it is a perennial top ten golf training device in Korea.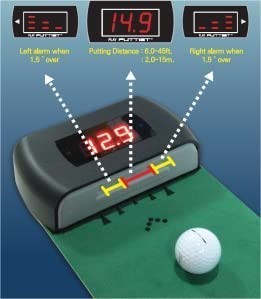 Are you ready to eliminate those dreaded 3-putts from your game by fine-tuning your muscle memory for distance control? Then try the PUTTIST and watch those pesky 3-putts become easy tap-ins in no time.
The PUTTIST is the ideal gift for your favorite golfer from beginner to touring pro!
It is the world's first "putting meter" that helps players build muscle memory to consistently roll the ball to distances between 6ft to 50ft, while using only about 4 feet of the actual putting surface.
To be sure, the same can be done on a practice green at your golf club. But for those of us who don't have the time to make the regular trek out to a putting green, the PUTTIST is the perfect solution. By utilizing a unique and innovative 'One-Ball Solution,' golfers can now hone a more consistent putting stroke for any desired putting distance with instant feedback – all without ever having to go and fetch the ball from the hole.
Imagine the time and the energy you can save by not having to walk to the hole after practicing a 45ft putt. Even better, you would be better able to stay in your zone while maintaining your feel for the putt, stroke after stroke, by not having to chase after your balls.
What would result is a much more effective putting session, which allows you to focus more on the important aspects of your stroke and the resulting distance. The PUTTIST not only provides such means to practice effectively, but it also provides goals and challenges to keep the practice interesting and enjoyable in 4 kinds of game missions.
The key to a solid putting performance is the ability to roll the ball to the desired distance on a flat surface. For example, before a golfer can even start to consider the speed of the green and its undulations, he or she must first have a good sense of how much 'weight' to put on the ball to make it go a certain distance.
In other words, the PUTTIST trains golfers to consistently roll the ball to a certain distance through a variety of putting programs and games. This formulates a muscle memory that is unique to each individual golfer. Therefore, the golfer trained in this manner will now be able to roll the ball to 10ft as dictated by the PUTTIST and its three green speeds of Slow, Average, and Fast. And through repeated practice, the body will have memorized its own sense of 'putting distance', or the amount of backswing and follow-through needed to register a certain distance on the PUTTIST.
So how does this help the golfer on an actual course?
At any given time, the green speed at any golf course will vary. Some courses will be painfully slow, while others may be as fast as putting on glass. But all the golfer has to do is take a few minutes to putt around on the practice green before the round, and they will be able to get a feel for the greens immediately.
For example, if your 10ft putting stroke travels farther or shorter on a particular green, all you have to do is make the slight adjustment in your putting stroke to the new speed.
Your normal 10ft stroke only went 8ft on a particular green? Simply adjust to hit your putts to 12 feet to get the distance correct for the day.
Vice versa, the putt traveled 5 feet past the hole? Then the green must be really fast today and you need to reduce all putting distance by half. It's just that easy, and can all be done in the comfort of one's own home or office.
Every single member of our testing group were really enamored with the PUTTIST based on the time spent on the unit and how comfortable their backs felt after protracted use.
See the PUTTIST video on Amazon at: https://www.amazon.com/vdp/dd657e8582bc46eda3939232b61fe05a?ref=dp_vse_lbvc_2
$229.000     www.puttist.com
The PGTAA (Professional Golf Teachers Association of America)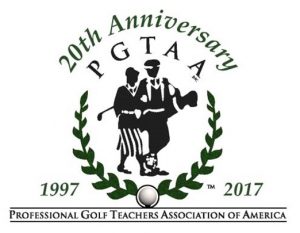 Does your Mom or Dad or any family member eat, sleep, and breathe golf? Are they bored, retired, need a career change, or just needs something new to do?
Help them re-ignite their passion for golf, and enable them to become a certified Professional Golf Instructor.
 The great benefit of the PGTAA is their Home Study course with their outstanding curriculum and recognition the PGTAA has developed over the past 24 1/2 years.
A gift of a lifetime!
Total course cost is only $995.00                     www.pgtaa.com
FJ Contour Casual
"Contour" is one of the most recognizable shoe models ever produced, the new Contour Casual lives up to all expectations!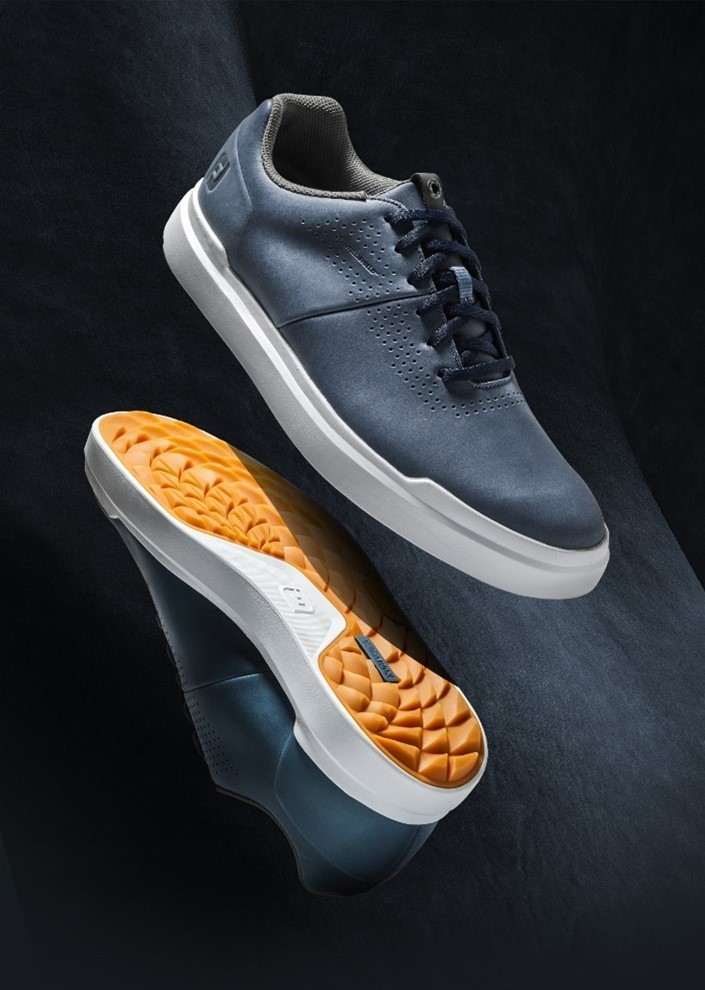 The Contour Casual features a traditional lace system, super-soft premium leather, a spikeless outsole, and FootJoy's STRATOLITE technology – a proprietary foam blend delivering lightweight cushioning and incredible underfoot comfort, all day long.
The shoe is warranted to be 100% waterproof in normal use and carries FootJoy's two-year warranty on this subject.
These are the singularly most comfortable shoes I have tried and tested in many years of testing golf shoes. Especially in the extra wide-fitting shoes in the 4E ranges.
Finding the right size last (a last is a mechanical form shaped like a human foot that is designed for a particular heel height, toe shape, and type of footwear) in any shoe, golf or otherwise, is paramount for total foot comfort. The Contour Casual has a full rounded toe character/last, full across forefoot, standard instep and heel. The last bottom has been contoured to closer match the shape of the foot.
The lightweight PU Fit-Bed® provides soft underfoot cushioning to deliver added comfort and heel support, while the DuraMax outsole features a soft rubber compound which provides flexibility and comfort.
The VersaTrax outsole is engineered with traction elements to create an outsole that is perfect for on course performance with wear-to-the-course versatility. Each traction zone maximizes grip during your swing and provides exceptional traction when walking the course.
Four colors are available: White, Charcoal, Brown, and Grey
Sizes 7-14 Medium, Wide, Extra Wide.
$129.99                        www.footjoy.com
Callaway Golf's Apex Utility Wood
This club is smashingly good in every aspect. It performs admirably, is aesthetically pleasing, and versatile to the nth degree.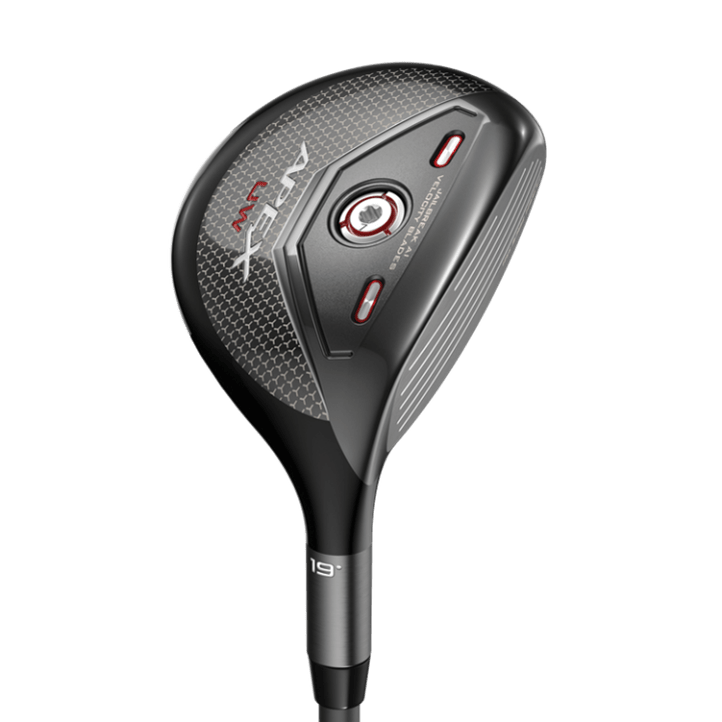 This unique design combines the best features of higher lofted fairway woods, the best features of hybrids, and a more neutral ball flight. Using direct feedback from world-class pros like Phil Mickelson and Xander Schauffele, Callaway created a multi-purpose club that better players can rely on from the tee, fairway, or rough.
It's a compact profile that Tour and low handicappers want to shape their shots for enhanced control. Club lengths are set between a fairway wood and a hybrid, allowing for versatile playability while still being easier to hit.
Every loft is uniquely designed using advanced A.I. This proven ball speed technology puts an even greater emphasis on center and off-center ball speeds. The A.I. face is forged using a high strength C300 Maraging Steel for speed and spin consistency across the face.
The Utility Wood incorporates Callaway's Jailbreak A.I. Velocity Blades which are engineered to increase vertical stiffness near the sole of the club, creating more speed low on the face where players often mishit their hybrids. These blades allow the Face Cup to flex on the crown for better spin rate consistency, and the bars are spread to enhance torsional stiffness, leading to more forgiveness across the face.
Lofts of 17°, 19°, and 21° are available and feature Project X shafts in regular, stiff and X-stiff shafts.
$299.00             www.callawaygolf.com
REKS Sunglasses
These Trivex sunglasses are the very best sunglasses for golf! And they are available for prescription users.
Their Trivex materials provide clearer, crisper vision than polycarbonate lenses.
REKS designed this non-polarized lens to have a lighter tint than a full sunglass lens allowing more light into the eye resulting in a more precise visual experience. REKS also have a brown polarized Trivex® Color-Boosting® lens preferred by many golfers for its superior contrast qualities.
In REKS's polycarbonate polarized product line, the polarized brown and polarized amber lens provide the best contrast for golfers.
Trivex precision GOLF lens features REKS's rose amber tinted lens enhanced with a multi-layer silver mirror on the front. This lens has a light transmission of 30% recommended for medium to bright light days. Designed to have a lighter tint than a full sunglass lens allowing more light into the eye, resulting in a more precise visual experience.
Whether looking down the fairway or reading the green, this lens will provide great optical clarity. The color-boosting lens technology improves contrast, delivering brighter, more distinctive colors. This lens includes anti-reflective and oleophobic coatings that reduce glare and help keep them free of smudges and dust.
If glare is an issue, REKS offers Brown Polarized/Seagreen Mirror, Gray Polarized/Blue Mirror and Smoke and Brown Polarized lenses. REKS's Photochromic lens darkens in the sun and lightens in the shade.
Frame styles abound, but personally, the Sling-Blade model works great for me as there are no frames below eye level. The SLING-BLADE is mission specific. Maximum performance in the precise confines of serious competition.
Tinted lenses and unbreakable frame material let you see it through to the end. High impact resistant lenses treated with hydrophobic, scratch resistant and anti-reflective coatings designed for the most demanding effort.
Polycarbonate lenses are injection molded to create a thin, lightweight shatter-resistant lens. Polycarbonate lenses provide 100% UV protection and are considered the industry standard for shatter-resistant lenses.
Trivex® lenses are cast molded and made of an exceptionally clear, lightweight lens material, which translates into excellent all day wearing comfort. Although lightweight, Trivex® lenses have similar shatter-resistance qualities to polycarbonate and provide a clearer visual experience. Trivex® lenses provide 100% UV protection.
REKS's polarized lenses are engineered to reduce glare off horizontal surfaces such as water, sand and roads, and are especially good for outdoor sports. Polarization reduces eye strain, improves clarity and enhances colors.
REKS's  Polycarbonate polarized sunglasses start at $50.00, while their HD Prescription Polycarbonate  sunglasses begin at $125.00.
REKS's Trivex sunglasses start at $75.00 and their HD Trivex Prescription sunglasses start at $175.00.
All REKS's glasses carry a 2-year warranty covering frame damage, and include a hard protective case with zipper and a 30-day, 100 percent, no questions asked, money back guarantee–with free shipping and returns on all orders to the US. REKS's customer service is outstanding!
Visit the REK's site for special offers and detailed information on their eyewear:
Barry Lotz, J.D., Ph.D. is the director of the Professional Golf Teachers Association of America. Visit www/facebook.com/PGTAA to see all the latest mental strategies and equipment reviews. He is a member of the Golf Writers Association of America and serves both as a Consultant and Mediator to the golf industry. He is also the author of numerous books, including "333 Best Web Sites for Golfers" and his previous book, "How to Build Business Relationships through Golf", is still in the Top Ten Golf Business Book's best seller list. His latest book, "The Right Mind for Golf", is now in its 11th reprint is available directly on the www.pGTAA.com web site or at the Torrey Pines golf course shop. In the works is "The Right Mind for Putting", due out in early 2022.
He can be reached at drlotz@cbsgolf.net