BECOME A CERTIFIED GOLF INSTRUCTOR WITH THE PGTAA
PGTAA Master Teaching Professional, Head Coach Emeritus of Columbus State University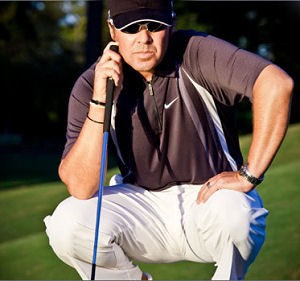 Next to the PGA, the PGTAA  certification and credentialization is the most highly sought after teaching designation in the golf industry. In recognition of the industry's growth, and in response to the demand for qualified teaching professionals, the PGTAA was established to provide extensive training to individuals as well as recognized golf teachers with years of experience behind them.
Not only will we teach you how to teach correctly, but also how to psychologically and philosophically motivate your students to become better golfers.
Becoming a PGTAA professional is probably one of the most important steps you will take during your professional golfing career. Becoming associated and certified by the PGTAA not only enhances your credibility but also enhances your teaching skills for the benefit of your future students and, naturally, your earning capacity.
PGTAA graduates have access to positions as golf teaching professionals including head professionals at both private and public country clubs, golf schools, driving ranges, golf learning centers, indoor facilities, high school and college coaches. Custom club makers have added golf teaching as a new dimension to their businesses. Members also hold positions as managers of both public and private golf facilities.
For club fitting professionals, enhancing your professionalism with the addition of our PGTAA Master Teaching Professional certification, is and will be a major catalyst in increasing revenue in your existing business or shops.
And don't just take our word for it. See what some of our recent graduates have to say.
---
New job opportunity for PGTAA graduate members
GolfTec and the PGA Tour Super Stores are entertaining applications from certified PGTAA graduates.