Some remarkable new products are now available for golfers.
These are two of the best training aids currently available and carry the endorsement of the PGTAA (www.PGTAA.com).
In my opinion, Tour Aim Golf is one the best golf training aids ever to come to market. It is simple and effective and easy to use.
Great alignment and aim is the start of great golf.
Proper target alignment and aim is the first step in the golf swing.  If you are not properly aligned to your target, your golf shot is doomed before you even swing. 
TOUR AIM's Mission: True Target Aim – Aim Better | Play Better | Score Better
This product performs the functions of over 20 other products while providing instant positive and negative feedback as you practice. Tour Aim is perfect for any golfer, from juniors to PGA Tour players.
Tour Aim was designed and produced by Tour Aim's founder and CEO, Noah Wolf. Versatility is the key word for this training aid. It does everything you need to improve your game!
He found using swing aids and alignment sticks cumbersome to use and he wasn't sure how they were supposed to help him align and aim. After hitting ball after ball, not paying attention to alignment and aim, some bad swing habits developed. These habits translated to high scores and lots of lost balls on the golf course.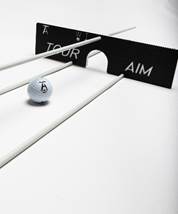 With the sole focus of making practicing golf more effective and efficient, Noah created Tour Aim.
Now hundreds of teaching pros and amateurs around the world are using Tour Aim to improve their games and their student's games. Renowned coaches such as Sean Foley and Derek Uyeda, upon seeing Tour Aim in action, had their players begin using True Aim.
Visit https://touraimgolf.com/pages/about-us to see how Tour Aim works.
Tour Aim + Alignment Sticks $89.99 Without alignment sticks $74.95
The PAR Board Tour Proto –REALLY improve your putting!
If you want to lower your score, putting is the secret. The Par Board Tour Proto is the right tool to improve your putting.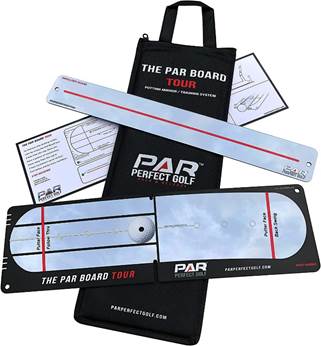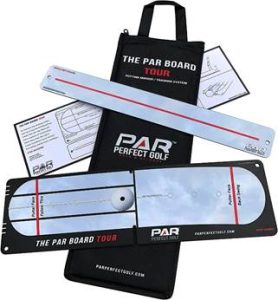 In my humble opinion, for improving your putting statistics and understanding putting, the PAR Board Tour is the most effective putting aid in golf.
Not to be confused with the past Par Board mirrors, the Tour Pro Tour Proto mirror allows the player to see their eye position, ball position, and shoulder alignment at set up. The biggest differences between Tour Proto and past Par Board mirrors are:​
-Golf ball lies on the putting surface.
-Slot creates a natural "gate".. helps putts stay on line longer.
-Super durable mirror.
-Lighter and thinner.
PAR stands for Path And Release. The path on the PAR Board Tour is the stroke used by the best and most consistent putters on the PGA tour where Consistency is Key!
If you want to putt like a pro, your first step is to change your attitude towards putting. Become POSITVE in your thoughts, then fix your stroke. Also, you must take the time to practice your putting consistently.
Instead of second guessing your STROKE technique and practicing incorrectly, by using the Par Perfect Golf Putting template, you will obtain quick results and a perfect putting stroke. The PAR training aid will teach you the backstroke, impact, and follow through for your putter. It is as simple as setting up with the board and takes as little as 10 minutes a day to break your own records!
By learning how to keep the putter face square to the proper arc on the backswing and follow through allowing you to properly release the putter head. This will work with both face balanced and toe balanced putters.
To make your practice more effective, the tee slots create an impact gate to putt through, ensuring you are striking the ball in the center of the putter face. This will stop you from cutting, pulling or pushing your putts and start rolling the ball end over end.
The PAR Board Mirror measures 19 x 5.5 x 0.15 inches and the Shoulder Board measures 19 x 2.5 x .15 inches. Both are made with very durable materials that are crack and heat resistant and   come with a complimentary shoulder board and carrying sleeve.
$89.99                                https://www.parperfectgolf.com/
Golf Pride Grips
Golf Pride, the most popular grip in all of golf, recently announced the introduction of CPX®, the company's softest performance grip yet.
The new CPX — standing for "Comfort Performance Extreme" — provides superior feel through a combination of extreme softness and exceptional new technology, including the company's first-ever raised, EXO diamond-quilted pattern. For players who seek the confidence that comes from the feel of a high-performance, comfortable grip, the CPX is a game changer.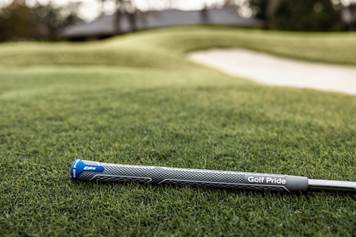 The new CPX — the first grip completely imagined and developed at Golf Pride's new Global Innovation Center in Pinehurst, NC — is constructed from a very soft and responsive rubber compound that molds to the golfer's hands for the ultimate in comfort and stress relief. The soft and tacky material features a 45-degree diamond pattern inspired by the grips on BMX bikes. This new tactile design is raised to maximize contact-area with the golfer's hands, enhancing performance. In addition, the innovative Control Core® in the grip's end-cap complements the soft rubber compound to afford the best of both worlds: maximum softness and maximum control.
Per the company's marketing division, with the introduction of CPX, Golf Pride is also unveiling a second new "feel." The brand's latest campaign – "A Soft Grip for a Hard Game" – is an intentional departure from the golf category's historical focus on performance claims and product specs in marketing materials. Confidence through comfort is integral to reach the most optimal performance in the golfer's game.  "A Soft Grip for a Hard Game" is aimed at players of all types, from highly competitive golfers to weekend warriors and all those in between.
The new CPX will be available on golfpride.com and at retailers on 4/1/22, and will carry a retail price of $9.49-10.49 per grip. To learn more, go to www.golfpride.com/cpx  .
A new book about Arnie and Jack
If you love reading about Jack Nicklaus and Arnold Palmer, then Charles Mechum's new book, Arnie & Jack: Stories of My Long Friendship with Two Remarkable Men, is now available for purchase on the USGA publications website. It is an easy read with many photos of Jack, Arnold, and Charles Mechum.
It includes forewords by Jack Nicklaus and Doc Giffin, Arnold Palmer's personal assistant for 50 years.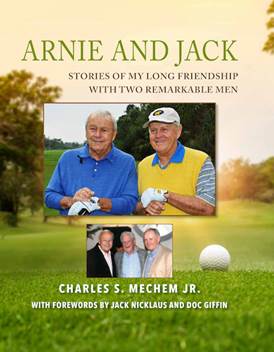 Charles Mechem was a lawyer for Cincinnati's prestigious law firm Taft Stettinius & Hollister, a business executive who headed the Taft Broadcasting empire of media outlets, Hanna-Barbera, Kings Island Amusement Park, and then the commissioner of the Ladies Professional Golf Association.
He was a longtime consultant and advisor to Arnold Palmer and Jack Nicklaus. But Charlie is not all business. Born in Nelsonville, Ohio, a small town nestled in the northwestern corner of Athens County, Charlie still thinks of himself as a small-town boy, and is constantly in awe of the many wonderful friends that his career allowed him to meet and enjoy. He and his wife, Marilyn, have three children and five grandchildren and live in California.
In addition to the USGA, the book is available in e-book and print versions at Amazon. For other retail locations, please visit www.charliemechem.com
For wholesale orders, please visit MPPDistribution.com or call 231-421-9513.
Breakthrough Technology's New Tour Fire Putter Shaft
Wow! What a looker! What a performer!

Founder Barney Adams, of Adams Golf fame, has the unique ability to see what is missing in golf equipment. He started with putter shafts since there had been no significant innovation for decades. After years of research and development and countless hours of testing and perfecting, the Stability shaft was developed. BGT is the pioneer in the new multi-material low-torque putter shaft market.
Low torque these days is 1 degree – ultra Tour stiff. The Tip diameters are .355″ .370″ .390″. with the Butt Diameter being 0.600" and the shaft weighs 102 grams.
One of the shaft's USPs (Unique Selling Proposition) is the inclusion of 30% more high modulus graphite, which creates a softer, responsive feel that's perfect for putting. Also, Stability is the only shaft on the market that fits all putters, regardless of the bend profile—straight, single or double and is easy to install, requires no practice and will immediately elevate your game.
On a personal note, I use the Stability Fire in my SIK Golf putter and have noticed the difference, especially on inside 8 foot putts and longer putts where I putt one-handed. The putter is so stable.
All BGT shafts can also be installed in any putter you use. Their steel extensions can accommodate single-bends, double-bends, etc.
$299.99                      https://breakthroughgolftech.com/
Shot Scope PRO LX+ Range Finder
This is the crème de la crème of range finders.
This is a first-of-its-kind rangefinder, with the PRO LX+ combining three innovative devices into one unit.
The PRO LX+ can be used like a typical rangefinder for distances to the pin – combine that with GPS distances to the F/M/B of the green and instantly you know exactly where the pin is located on the green.
You can quickly and easily track your game by simply tapping the club against the GPS screen before you hit your shot. After playing, upload your round via Bluetooth to access 100's of performance statistics about your game to help you improve.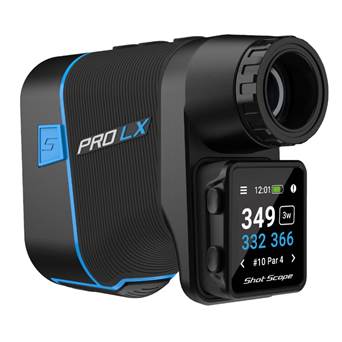 There's a fast-firing laser rangefinder optimized for stability and accuracy, a GPS that's loaded with 36,000 golf courses worldwide, and a built-in performance tracker.
The GPS can be detached from the laser (which has a 900-yard range) and used independently—attached to a player's golf bag, stuck to a cart with a powerful magnet, or clipped onto a belt.
As technology has continued to emerge as more of a factor on the golf course, research indicates that golfers often rely on multiple GPS distance and tracking devices.
As for performance tracking, the Shot Scope's 16 lightweight plug-n-play club tags easily screw into the butt-end of every club. The tags communicate with the device to identify what club was hit and its location on the course.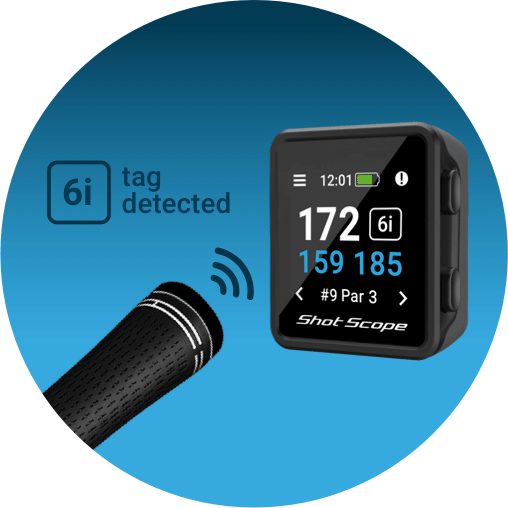 To record a shot, tap the club against the GPS screen and the device will vibrate to confirm club detection. After the round, dive into 100's of performance statistics on Shot Scope's free mobile app and web dashboard.
Another great feature of the Shot Scope Pro LX+ is the dual optics where you can customize the display on your PRO LX+ to either RED or BLACK. Each color stands out against different backgrounds, never be stuck trying to see the distance in any light or weather environments, simply switch to RED or BLACK!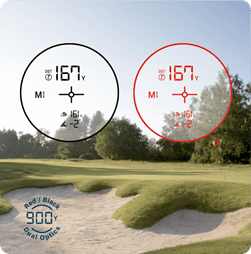 Lastly, Shot Scope has for all skill levels, the free Shot Scope app that allows the golfer to track their performance over time and analyze areas for improvement.
Compare your game against other handicaps to understand your strengths and weaknesses. This can also help you set goals or targets going forward.
Free updates and no subscription fees..
For full details, and there are many, too many for this article, visit:
$349.99       https://www.shotscope.com/us/products/golf-rangefinders/pro-lx-plus/
Barry Lotz, J.D., Ph.D. is the director of the Professional Golf Teachers Association of America. He is a member of the Golf Writers Association of America, the California Golf Writers Association, and serves both as a Consultant and Mediator to the golf industry. He is also the author of numerous books, including "333 Best Web Sites for Golfers", "How to Build Business Relationships through Golf" which is in the Top Ten Golf Business Book's bestseller list. His latest book," The Right Mind for Golf" is now in its 10th printing. Expected out in late 2022, is "The Right Mind for Putting".
He currently works with 14 Tour Players on mental coaching and scoring techniques.
He can be reached at www.pgtaa.com  or   drlotz@cbsgolf.net