Emerging from one of the most lauded overseed seasons in recent memory, San Diego and the desert's wealth of premier golf courses is ready to roll for the high season.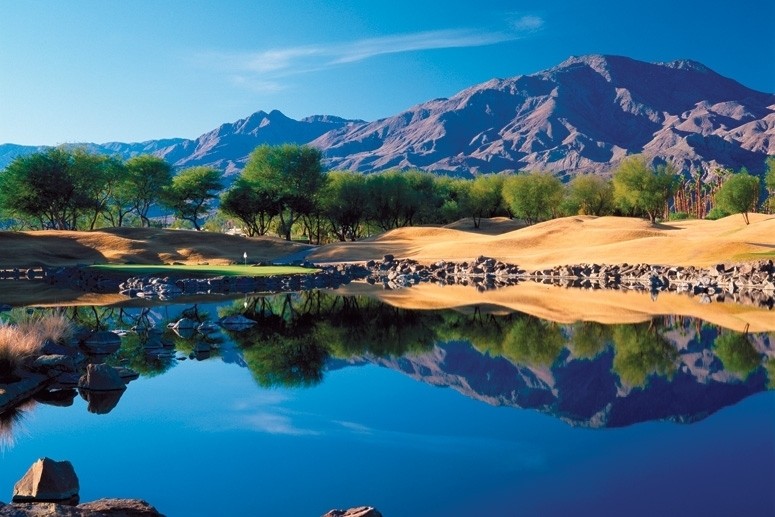 Great municipal golf spreads throughout the valley. Palm Springs owns the 36-hole Desert Willow Golf Resort. The SilverRock Resort in La Quinta is spectacular. Indian Wells boasts the 36-hole Indian Wells Golf Resort.
Download the PGTAA 2015 Palm Springs Golf Course Guide
Download the San Diego Guide to The Best Golf Courses 2015
Palm Springs
Resting amid potent mountain backdrops cut with spare desert beauty, and sporting an all-star cast of course architects, Palm Springs and the entirety of the Coachella Valley lives as one of the country's most alluring golf destinations.
And although a novel could be penned to detail the pleasures of the nearly 125 golf courses (public and private) that encompass the region, here are ten destinations that are a must-play for all desert visitors.
San Diego
San Diego, California – the perfect year-round golf destination and the fastest growing destination for golf in California if not fastest growing golf destination in the whole U.S.A.
Of course Torrey Pines Golf Course and the La Costa Golf Resort & Spa are the most famous golf courses in San Diego but the San Diego golf scene has much more to offer beyond those two world-renown golf courses.
Over the past 15 years the San Diego golf industry has quietly built two dozen upscale private and daily fee resort golf courses in San Diego. Torrey Pines Golf Course and La Costa Resort and Spa are no longer the only world-renown golf courses in San Diego.
Park Hyatt Resort Aviara, the Troon managed Maderas Golf Course, the JC Resorts group of courses – Rancho Bernardo Inn, Arrowood, Twin Oaks and others – the Landmark Singing Hills Golf Resort – now called the Sycuan Golf Resort & Casino are but a few of the newly created or redesigned upscale daily fee resort courses now available to residents and visiting golfers