They don't call Palm Springs the "golf capital of the world" for nothing. Not only are there more than 110 courses in the greater Palm Springs/Coachella Valley footprint, but they're also among the world's most beautiful.
There is so much more to keep you busy, including outstanding restaurants featuring cuisine for all palates.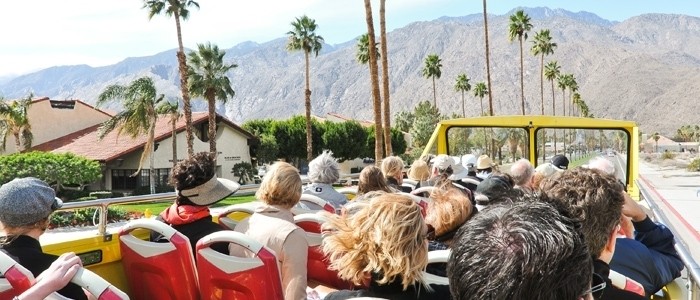 Download the free Palm Springs Golf, Dining and Accommodation Guide for 2015.
Download Free Palm Springs Golf Community Guide 2015
Climb aboard the world's largest rotating trams as you embark on a ten-minute journey scaling the sheer cliffs of Chino Canyon, passing through several climate zones.
Once you reach the top, diversions include hiking or guided nature walks if the weather is warmer, and cross-country skiing or snowshoeing during the winter. Lunch and dinner are served at the Peaks Restaurant and Pines Café, both offering breathtaking views.
The first tram departs at 10 a.m. on weekdays, 8 a.m. weekends with the final descent at 9:45 p.m. Keep in mind that even when temps are baking down below, it can get nippy up on top of San Jacinto Mountain