By Jeff Cofer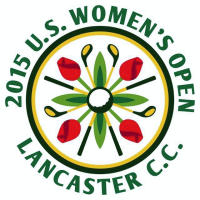 The 70th U.S. Women's Open will be held July 6-12, 2015, at Lancaster Country Club. It is the most prestigious event on the Ladies' Professional Golf Association schedule every year.
"Community, club, course!" Jerry Hostetter, General Chairman of the U.S. Women's Open, told us. "Local participation by volunteers, businesses, vendors, logistics, Lancaster Country Club and USGA employees…it's been huge!"
The United States Golf Association understands they picked the right club, the right year and the right community for this event. The groundwork has been put in place and it will soon be time for the event to unfold before our eyes. Make no mistake about it: this is our World Series, our Super Bowl. It's OUR U.S. Women's Open!
"Firm, fast and challenging," Todd Bidlespacher, Superintendent at Lancaster Country Club, told us. "That's the USGA's expectation of the golf course and our team will meet it." The William Flynn course at Lancaster Country Club will present challenges the week of the Championship only the best female professional golfers in the world can meet. Those challenges will be on full display over the course of four days. All of it will be televised on FOX and FOX Sports One, and witnessed by the thousands of ticketholders on the grounds throughout the week.
A few of the LPGA professionals to look for at the top of the leaderboard are Lydia Ko, Inbee Park, Stacy Lewis and Michelle Wie (defending champion). Each of these players is in strong form heading into the Championship. Although there have been unexpected champions throughout the years at USGA Championship events, typically because experience plays such a huge role in competing under these conditions for four days the top-ranked players in the world usually battle it out for the win.
Rick Gibson, PGA Professional and Director of Golf at Lancaster Country Club, said, "The membership is very excited to host the event." That is the feeling everyone involved with the event shares: excitement! Our community is embracing the event for all the right reasons, which should be no surprise. Lancaster County always fiercely supports a good cause for others and the 2015 U.S. Women's Open will be yet another example of that.
Lancaster County will be on full display the week of the Championship. All its beauty and pride will be the recipe for success. We encourage you to be part of this incredible event!